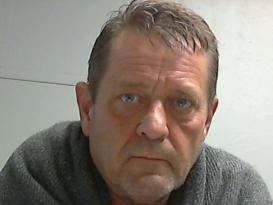 Clifford A. Thompson booking photo
May 22 the Livingston County Sheriff's Office (LCSO) completed a drug investigation with a search warrant at a residence on Liv 236 near Wheeling. A reported 8 ounces of high grade marijuana was seized along with other items. Prior to obtaining the search warrant the LCSO seized 5 marijuana plants from the home.
The LCSO arrested Clifford Alan Thompson, 61, Wheeling on the drug violation(s). Mr. Thompson has since been charged in Livingston County Associate Circuit Court with alleged felony Possession of Controlled Substance. Bond was initially placed at $15,000.
Sheriff Steve Cox
(Everyone is innocent unless and until proven guilty in a Court of Law. A mere arrest or arrest warrant is only an allegation and nothing more.)