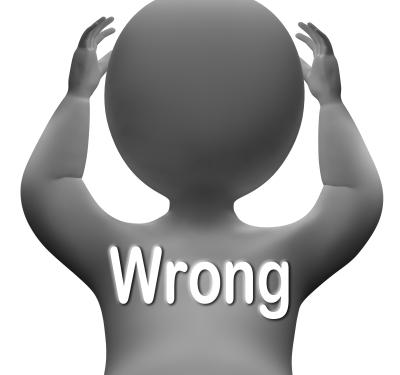 (photo courtesy Stuart Miles and freedigitalphotos.net)
Evening of May 22 a deputy was in Utica on a traffic stop and saw a pickup without license plates owned and usually driven by an individual known to have a revoked driver's license. The driver of that vehicle then sped off after seeing the deputy.
The deputy attempted to stop the pickup but the driver accelerated and was able to stop at a residence and flee. The vehicle door was left open and keys in the ignition. K-9 Zaki was called to the scene but this time the suspect was not found. The vehicle was towed and drug paraphernalia was seized from the vehicle.
Investigation continues and arrest(s) may be pending.
Afternoon of May 23 the LCSO assisted the Missouri State Highway Patrol (MSHP) on a 1 vehicle traffic crash investigation. The female driver was allegedly westbound on the outer road on the north side of U.S. 36 just west of the City of Chillicothe. For unknown reason the driver crossed both the west and east bound lanes of traffic on U.S. 36 and struck a large sign and finally coming to rest of the south side of the roadway.
The driver allegedly fled on foot from the damaged vehicle into the brushy area south of the crash. An immediate search of the area took place but the driver was not immediately found. With continued investigation on May 24 the MSHP located the driver at a residence in Chillicothe.
Sheriff Steve Cox