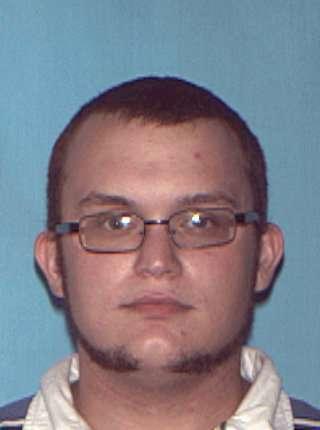 Nathan Osborne
During the afternoon of June 22 a Missouri Parole Officer was on U.S. 36 and saw a pedestrian he needed to speak as he is on probation/parole. The subject had outstanding Chillicothe Municipal arrest warrant for possession of marijuana and Buchanan County arrest warrant for child neglect. The suspect, Nathan Osborne, 30, Chillicothe fled into the brush and timber and eluded law enforcement officers.
Last evening about 6:50 p.m. Deputy Nicholas Leadbetter located the fugitive walking on U.S. 36 west of Chillicothe and the suspect was now also wanted on a Probation Violation Arrest Warrant. Upon approaching the area Mr. Osborne took off running towards the timber. Deputy Leadbetter yelled at the suspect he was under arrest and then gave chase. Mr. Osborne tripped and fell in the timber area and refused orders to show his hands. The suspect would only show his left hand and kept his right hand hidden from the deputy. The Taser was properly deployed and the deputy then saw a large knife near where the subjects' right hand was. The suspect continued to ignore commands from the deputy to roll away from the knife and was told he would be Tazed again if he did not comply. The suspect rolled away and was handcuffed and ultimately transported to Hedrick Medical Center to be cleared for confinement.
Mr. Osborne was transferred to the Daviess Dekalb County Regional Jail and potentially faces additional charge(s) of felony Resisting Arrest and weapon offense.
Deputy Leadbetter was subsequently assisted by Chief Deputy Michael Claypole, Missouri State Highway Patrol, Chillicothe PD, and Chillicothe Department of Emergency Services.
Sheriff Steve Cox