Help Support our K-9 Program for continued care, Advanced Training and Tactical Training, and other needs Zaki may have.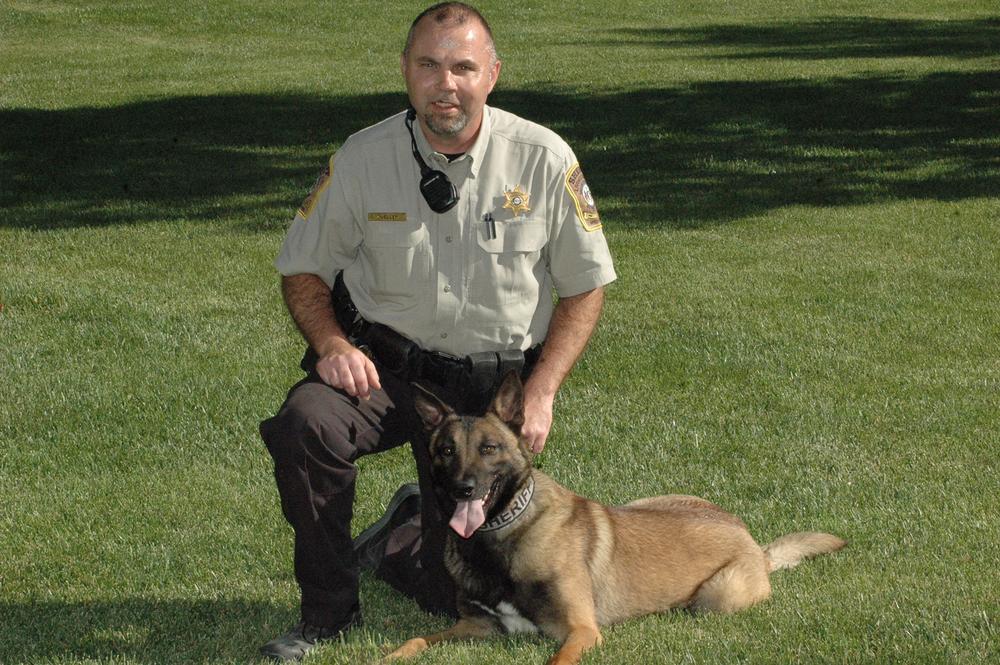 Deputy Chris Mueller and K-9 Zaki
Zaki is a young Police Trained K-9 and has an excellent nose and ability. We at the Sheriff's Office want to provide our community and area agencies with the service of an exceptional Police Dog.
We want to send K-9 Zaki and handler Deputy Chris Mueller to Advanced Training and Tactical Training. In doing so we are hopeful to generate up to $4,000 of private support for the training. This will provide Zaki and Chris with top end training for up to 3 weeks on extreme obedience and intense situations in law enforcement that could save lives, including Zaki's life.
An example would be during a building search, the K-9 could be directed to search an area ahead of the handler at a distance commanded by the handler. The K-9 would alert to the presence of a person and then could be further directed as the situation is needed or even continue on with searching.
We have applied for a grant to obtain a ballistic vest for Zaki and should be notified on that in the next few weeks. The vest grant is potentially worth $2,600 dollars and we have a very good chance in obtaining this vest.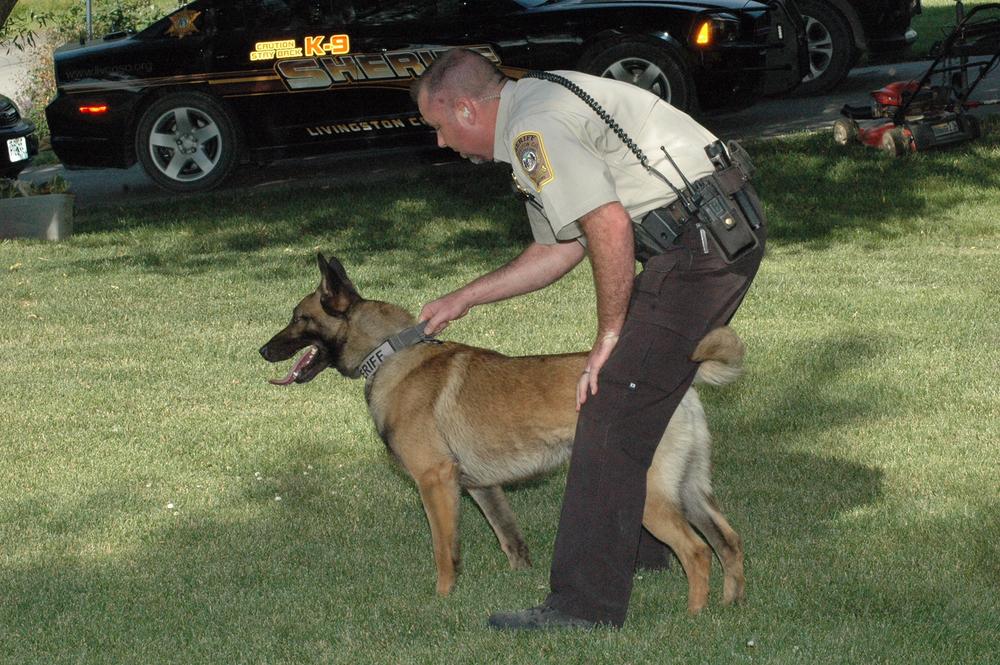 Presently we have a fairly well-equipped K-9/Program but we do have goals to obtain additional equipment to continue important in-house training for the K-9 and deputy. To date Zaki has helped in several drug cases/arrests, a potentially armed fugitive arrest, and more. Zaki has eagerly assisted our deputies, Missouri State Highway Patrol, Chillicothe PD, Grundy County Sheriff and Trenton Police.
We believe this advanced training opportunity is something we should not pass on and will significantly strengthen our ability to provide excellent service. If you would like to contribute to support Zaki and our K-9 Program you may send donations to the LCSO at 901 Webster, or County Clerk Sherry Parks at 700 Webster, Chillicothe, MO 64601. Please make the donation to "Sheriff's K-9 Program".
Zaki is a very beautiful and smart dog, we are hopeful to continue with his education all while making more friends for Zaki. Thank you for your past, present, and future support.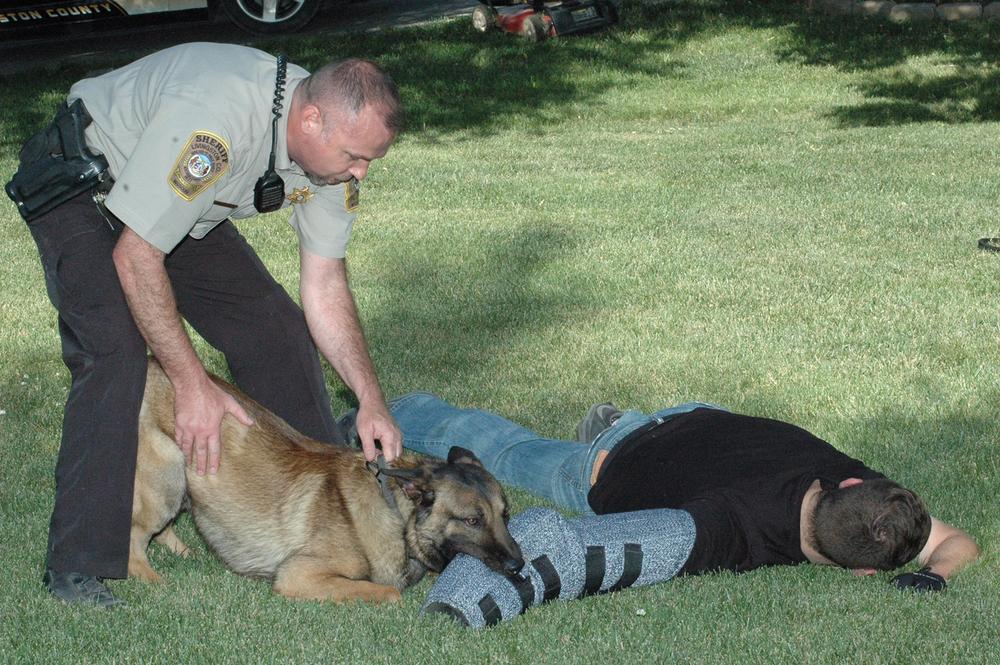 Zaki after a Take Down
Thank you for any and all consideration!
Sheriff Steve Cox