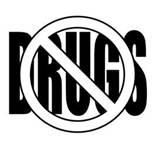 Livingston County Deputy Nicholas Leadbetter was on duty on July 04, 2017 and happened to be on U.S. 36 near Highway CC when he checked a car at 90 in a 65. Upon issuing the New Mexico driver a citation the deputy allegedly learned of the presence of controlled substance(s) in the vehicle.
Further investigation resulted in the seizure of "Dab" or THC oil, Marijuana, Drug Paraphernalia, and pills in a "Peez" dispenser. The people were issued citations for the marijuana and drug paraphernalia possession and later released.
The pills are suspected to be Ecstasy and require confirmation from the Missouri State Highway Patrol Crime Lab prior to criminal charge(s).
Deputy Leadbetter was also assisted by the Missouri State Highway Patrol.
Good job by all.
Sheriff Steve Cox