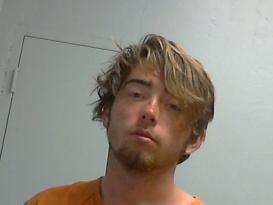 Booking photo Michael Neil McGinnis
July 04, 2017 the Missouri State Highway Patrol had stopped a vehicle for traffic violation(s) on U.S. 36 near Liv 405 and requested Deputy Chris Mueller respond with the LCSO K-9 Deputy Zaki.
Deputy Zaki did his job and indicated on 2 areas of the vehicle. Subsequent search of the vehicle resulted in the seizure of alleged cocaine.
At least one man was arrested being Michael Neil McGinnis, 20, Leawood, KS for alleged felony possession of controlled substance. Mr. McGinnis remains incarcerated at the Daviess Dekalb County Regional Jail on a Livingston County arrest warrant in lieu of bond.
Sheriff Steve Cox