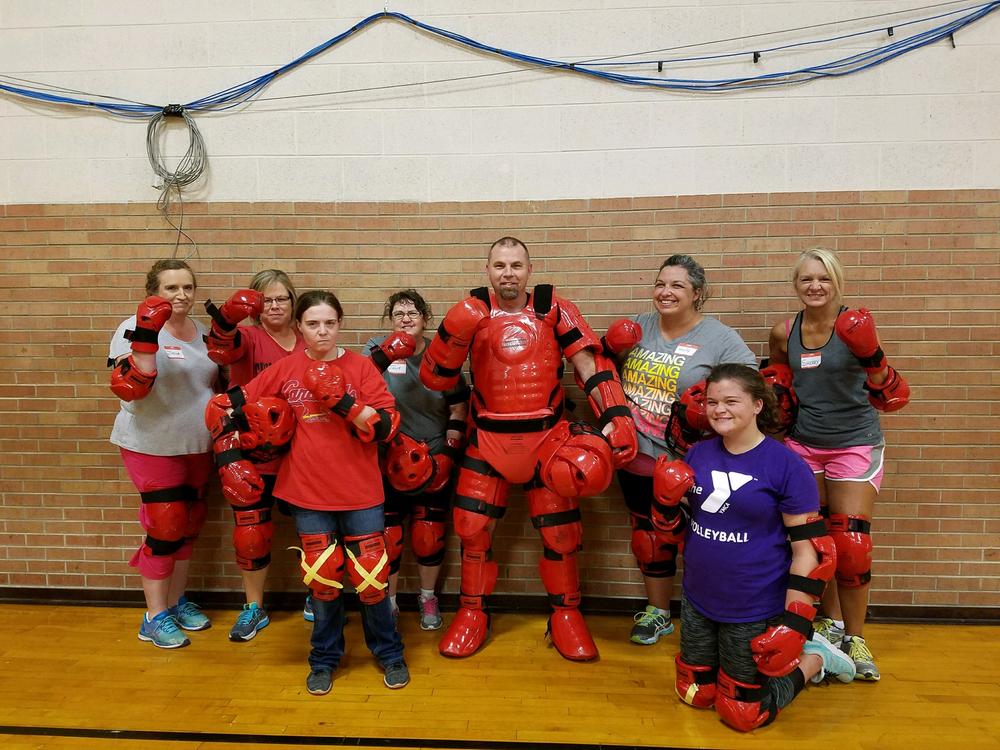 Recently the LCSO hosted another POWER-UP Self Defense class for women. The course was instructed by Sarah Fuehring with POWER-UP and Deputy Chris Mueller from the Livingston County Sheriff's Office. Deputy Mueller has previously received extensive training to provide this course to area residents.
POWER-UP provides women with useful information and skills they can utilize throughout their life in various situations which may help prevent them from being a crime victim. The day and half course was filled with a lot of hard work and even hands on practice.
We have shared a photo of some of the attendees of this training and we are currently exploring hosting another training this fall.
A big Thank You to Sarah and Deputy Mueller for their work and to all those who were in attendance.
"I completed the Power Up Self Defense course with my daughter. The experience was excellent. We both gained knowledge that we hope to never need, but in the event we do, we are both educated with some skills. I strongly encourage all women to find the 12 hours for the course and TAKE IT! You will not be disappointed." Holly Thompson
Sheriff Steve Cox