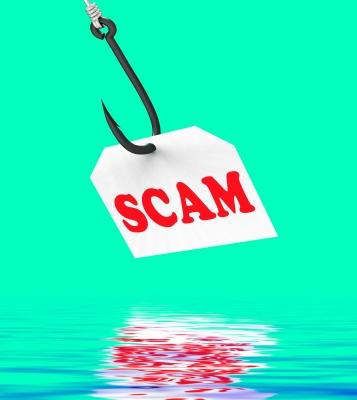 (photo courtesy Stuart Miles and freedigitalphotos.net)
Recently the Livingston County Sheriff's Office (LCSO) investigated a foreign scam of a different sort. A local man reported receiving a friend request on social media from an attractive and apparent adult female and they soon began conversing. This led to video chat and adult activity on-line. Subsequently the female claimed she was under legal age and has turned the man's information over to the CIA, FBI, and local law enforcement for criminal arrest.
The female requested the man immediately wire money to her for this complaint go away. Unfortunately the victim did wire over $100 dollars, which was promptly collected overseas leaving no chance of getting his money back.
Please note, this man did not commit a crime, there is no investigation of anything involving a minor, and this is simply another SCAM with a different twist.
The LCSO continues receiving additional calls of other more typical SCAM attempts. Fortunately no other citizens have recently reported being a victim. Best thing to do is hang-up if you get a call and be cautious who you deal with on social media or elsewhere on the Internet.
Protect yourself, protect your on-line activities, and remember people look for any way to steal your money.
Sheriff Steve Cox