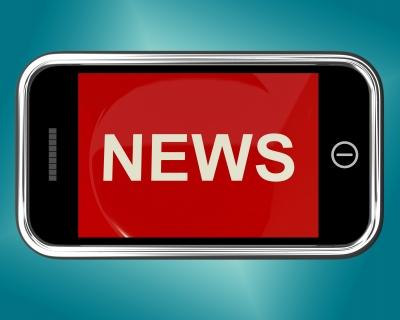 (photo courtesy Stuart Miles and freedigitalphotos.net)
Incidents:
August 12 at 1:02 a.m. LCSO Deputy Sheriff and his K-9 Zaki were called out to assist the Chillicothe PD on a car stop on Washington Street. Zaki reportedly indicated positive presence of drug odor. The CPD followed through with a vehicle search and arrest (see CPD for additional information).
August 14 the LCSO investigated a domestic assault call in Utica. Both parties had separated and additional investigation shows an incident report being submitted to Prosecuting Attorney Adam Warren for consideration of charge(s).
August 17 the LCSO began an investigation of burglary/theft from a building east of Chillicothe. Unknown person(s) removed a lock and stole an unknown quantity of fuel. Investigation continues.
August 18 the LCSO began investigation of a registered sex offender allegedly in violation of conditions. Incident report will be submitted to the prosecuting attorney for consideration.
August 19 the LCSO began an investigation of a residential burglary and theft from a home in Wheeling. Suspect(s) forced entry into the home and removed a Netbook, jewelry, boots, and coins. Investigation is continuing.
August 20 the LCSO towed a primer colored pickup that was parked along U.S. 36 west of Mooresville. The LCSO had engaged in multiple conversations with the owner to move the vehicle and the owner claimed it was broken down and he was salvaging parts and items from the pickup. Due to lack of cooperation from the owner the vehicle was removed from the area.
August 21 the LCSO responded to a location in Utica for a reported violent domestic in progress. Both parties had left prior to officer's arrival. Investigation at scene suggest physical altercation and possible collision of the 2 vehicles. The female was located near Ludlow and she basically refused to cooperate with the investigation. Attempts are being made to interview the male suspect.
Arrests:
August 15 the LCSO served a Livingston County arrest warrant in Avalon and arrested Jeremy Wayne McDermott, 36, King City for alleged 3 misdemeanor counts of non-support. Mr. McDermott subsequently posted the $1,000 bond at the LCSO.
August 16 the LCSO arrested Michael Neil McGinnis, 20, Leawood, KS by Court order on a Possession of Controlled Substance felony allegation. Bond was placed at $15,000.
August 18 the LCSO arrested Susan Elaine Mobley, 57, Utica on a Livingston County arrest warrant for alleged Failure to Obey a Judge's order on bond conditions on original class C felony Receiving Stolen Property. Bond was placed at $100,000 cash with the warrant dated August 18, 2017.
Citations:
August 15 a deputy issued a Marshall MO driver a speeding citations for 84 in a 60 on U.S. 65.
August 17 a deputy issued a Kansas City driver a speeding citation for 85 in a 65 on U.S. 36 at Route C.
Additional Information:
Last week the LCSO has been very busy with Bailiff Duties and Courthouse Security due to a 4-day bench. Judge David Miller took the case under advisement and will render his verdict in the near future.
The previous week the LCSO was busy with Court, Courthouse Security and Bailiff Duties. Monday was Circuit Court Civil Law Day, Tuesday was Circuit Court Criminal Law Day, and Wednesday was Associate Circuit Court Criminal and Traffic Law Day. On August 15 and 16 the LCSO had at least 32 detainees appear before the respective Courts. Most of these were returned to detention, some were sentenced to prison or county jail time, and a few were released on bond or for other reasons.
Recently additional staff was summoned to the Courthouse due to a disruptive inmate. A male detainee apparently was not using his brain well enough to ask the deputy or detention officer to use the restroom when he was returning to the transport van from his appearance. The detainee decided to then throw a huge fit in the van and when removed to use the restroom. The man was vulgar, profane, and basically a complete jerk to deal with and was then removed from the Courthouse and returned to the transport van.
August 12 Deputy Chris Mueller represented the LCSO at the funeral of Clinton Police Officer Gary Michael.
At the time of this press release the LCSO had 28 people in custody at the Daviess Dekalb County Regional Jail, 8 of which are female detainees.
The LCSO has remained very busy in assisting other agencies, criminal investigations, civil process, and other statutory obligations.
If you have any information on these or other crimes please call us at 660-646-0515 or call dispatch at 660-646-2121 or submit a non-emergency crime TIP through our website at www.livcoso.org
(Reminder that all persons are innocent unless and until proven guilty in a Court of law. A mere arrest or arrest warrant is only an allegation.)