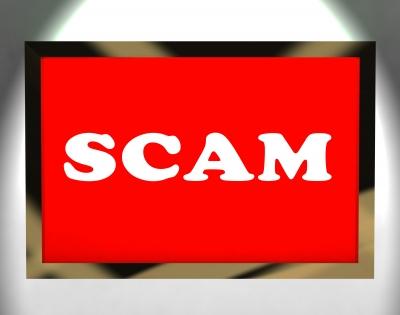 (photo courtesy Stuart Miles and freedigitalphotos.net)
The Livingston County Sheriff's Office (LCSO) has been receiving calls from area citizens reporting SCAM attempts where the criminals are having their call show it is coming from the LCSO telephone number, when it is actually not. The foreign caller is claiming to be a Law Enforcement Officer is attempting to get people to immediately wire or transfer money to avoid a law suit and/or criminal charge and arrest warrant.
One citizen asked the caller's identity and was told "Toby Marshall with badge number 74772" which is not anyone employed by the LCSO.
Ironically the same creeper actually called the Livingston County Sheriff's Office and was alarmed when the employee answer the telephone "Livingston County Sheriff's Office". The criminal then asked who our Chief was and was told Sheriff Steve Cox. The man then wanted additional information but was refused any information. The suspect hung up when asked what he wanted.
This criminal and scam is taking place from outside the United States. There is little if anything that can be done to bring these creeps before a judge. The best thing you can do if you have one of these calls is simply hang up the telephone. If you are a victim and actually sent money to these people you should report this to your local law enforcement agency.
Be mindful that not all these callers will claim to be with this office, they may claim to be from the Chillicothe Police or another credible agency. Either way this is not how law enforcement works. Be smart and keep your money.
Sheriff Steve Cox