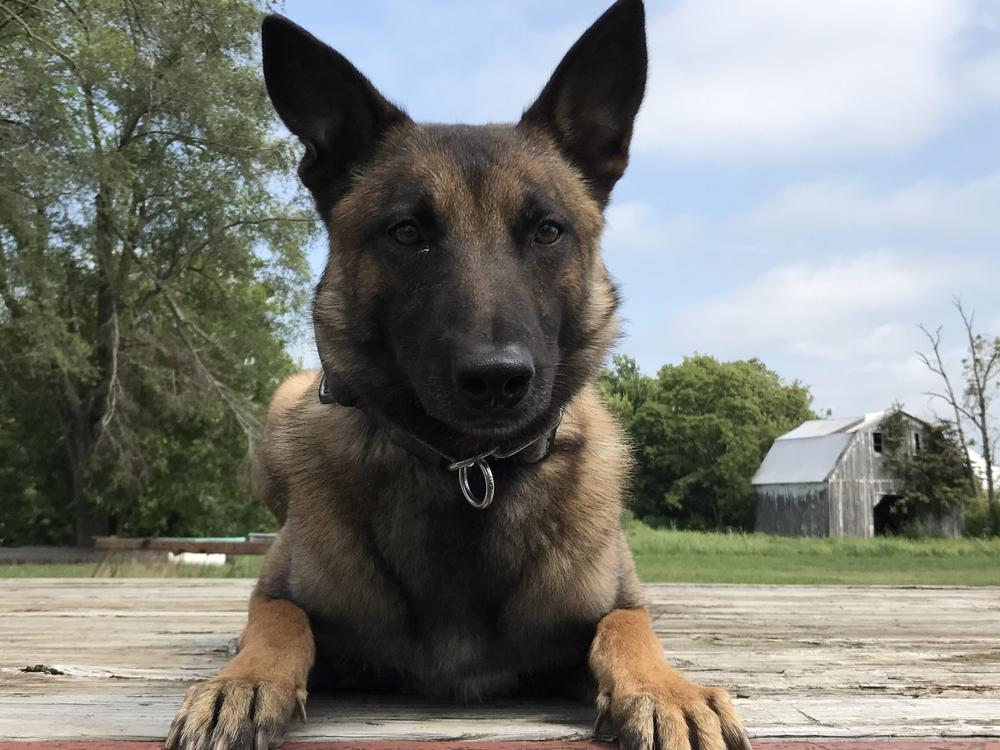 K-9 Zaki
Morning of September 06 K-9 handler Deputy Chris Mueller was about to load K-9 Zaki in the patrol vehicle when Zaki darted back toward the street and into the roadway at a location in Chillicothe. An eastbound pickup subsequently struck Zaki. The driver's vision was impaired due to the bright sun and the driver stopped at the scene.
Zaki was able to get into the patrol vehicle without assistance and taken directly to a local animal hospital where he is being examined. The Vet thought Zaki would be fine but wanted to do a few tests to make absolutely certain. Zaki did receive a couple of small cuts and some bruising.
We are thankful this incident was not more serious and no one else was injured. We will give you an update on Zaki's condition in the next several days.
We would appreciate you keeping Zaki in your thoughts and prayers for a speedy recovery.
Sheriff Steve Cox