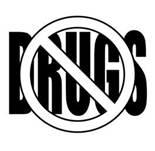 September 06 the Livingston County Sheriff's Office (LCSO) was conducting follow-up on a Methamphetamine and Drug Investigation. LCSO staff subsequently seized a significant quantity of Methamphetamine along with various prescription medications, scales, and other items commonly used in the distribution of controlled substances.
The LCSO has been working with NITRO Federal Task Force and other law enforcement agencies on this investigation. Suspect(s) are currently not in Livingston County but are known to law enforcement and arrest warrants will be applied for in Livingston County Court and possibly Federal Court in the near future. At least one suspect has an extensive criminal history which can make pending charges even more significant.
Additional information will be released when permissible. Very good job by all involved.
Sheriff Steve Cox