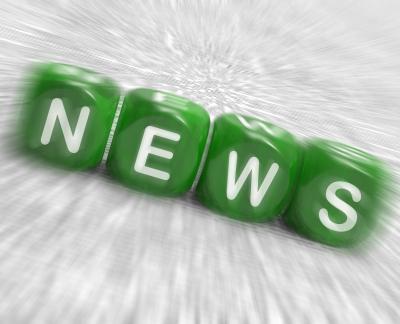 (Photo courtesy Stuart Miles and freedigitalphotos.net)
Incidents:
October 14 Deputy Sheriff/School Resource Officer Mike Lewis filed a report with this office regarding an investigation of inappropriate online conversation(s) between 2 juveniles. Parents were notified and the juveniles were interviewed and informed of the dangers of the alleged activity. Juvenile officer is now handling the case.
October 16 Deputy Sheriff/School Resource Officer Mike Lewis filed a report with this office regarding allegation of a juvenile possessing and possibly sending inappropriate pictures on a cellular phone. Juvenile interviewed and made aware of situation problems. Juvenile officer is handling the case.
October 23 the Chillicothe PD requested LCSO assistance from Zaki on a drug related search warrant of a home in Chillicothe. Zaki did his thing accurately and helped with the seizure of the controlled substance.
October 26 the LCSO investigated a report of child abuse. The reported information was unfounded.
October 27 the LCSO began an investigation of phone harassment to a Chula resident. The suspect has been identified and the matter remains under investigation.
October 31 a rural resident reported being the victim of an identity theft scam. The caller claimed to be with Social Security Administration and inquired if they had received the check for $106 dollars. When they had not he got the victim to provide her personal identifiers to "confirm" with their records. Shortly afterwards the person realized they had probably been scammed. The best thing to do if you get a call like this is to hang up.
The LCSO received a lab report from the Missouri State Highway Patrol Crime Lab from a July 2017 incident where we seized suspected methamphetamine from a citizen. The evidence was confirmed as methamphetamine and weighed. We are now seeking an arrest warrant for that individual.
November 02 Deputy Sheriff/School Resource Officer Mike Lewis filed a report with this office regarding a CHS Student reporting the assigned Chrome Book as stolen. The computer was stolen from the student's vehicle but uncertain of the location of the theft.
Citations:
October 27 the LCSO issued a speeding citation to an Illinois driver for 80 in a 65 on U.S. 36 at Liv 261.
October 31 the LCSO responded to Highway 36 for a semi tractor-trailer that was reportedly driving in a careless and imprudent manner. The deputy finally got the driver to stop and issued the Michigan driver a citation for failing to drive in a single lane.
Additional Information:
October 30 the LCSO had 16 detainees in Livingston County Circuit Court for mandatory appearance.
November 01 the LCSO had 15 detainees in Livingston County Associate Circuit Court for mandatory appearance.
The LCSO has been busy with a variety of criminal investigations, calls for service, assisting other agencies, and required security for the Court and Courthouse.
The LCSO is actively seeking 2 deputy sheriff's to fill vacant positions as low salary is the underlying issue with these vacancies creating the inability to attract, hire, and retain employees. The LCSO is still only permitted to have 7 road deputies and the sheriff to run all operations and requirements for the LCSO. Being shorthanded is requiring additional overtime from staff to maintain the needs and safety of our county.
Currently the LCSO has 28 people (7 female) in custody at the Daviess Dekalb County Regional Jail. Currently 6 of these detainees are scheduled to be transferred to the Missouri Department of Corrections at earliest opportunity.
Please call us if you have any information on these or other crimes, LCSO at 660-646-0515, Dispatch at 660-646-2121, or submit a non-urgent crime tip through our website at www.livcoso.org.
Sheriff Steve Cox