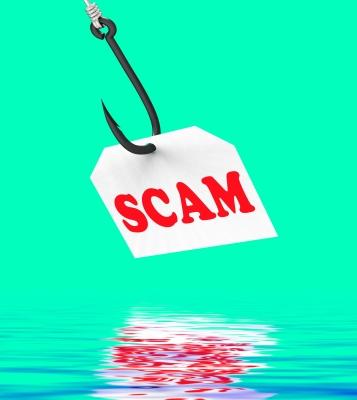 (Photo courtesy Stuart Miles and freedigitalphotos.net)
November 28, 2017 the Livingston County Sheriff's Office (LCSO) received this fax (click on "fax" to view) through our office fax machine which was sent to "STEVE COX" who just happens to be the sheriff. This fax is merely a scam in attempt to get desperate people to fall prey to their crimes.
If we played along with this letter we would soon be told how we need to wire or transfer a small sum of money to get this through processing and/or customs. Once any money is sent the scammer keeps playing the victim until they take as much money and identity information as they can with minimal fear of being caught or prosecuted.
This document clearly shows where these creeps simply change the name to coincide with the name of their intended victim. In order to get the name "Steve Cox" and the associated fax number, any person would instantly know they are contacting a Sheriff's Office and attempting to scam the sheriff of that county.
Maybe this self-proclaimed London attorney pretending to be Andrew Tucker can read this article and choke on it. I am hopeful this helps educate our citizens and keeps someone from being ripped off!
Sheriff Steve Cox