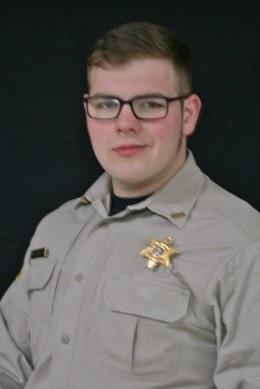 Deputy Nicholas Leadbetter
Recently Deputy Sheriff Nicholas Leadbetter attended Tactical Medicine for Patrol training provided by Midwest Counter Drug Training Center and hosted by the Mason City IA Police Department. The course provided an overview of Tactical Casualty Care, basic medical terminology, anatomy/physiology as it relates to trauma medicine. Deputy Leadbetter was familiarized and given instruction on how to use an Individual First Aid Kit (IFAK), as well as Airway Management, Chest trauma and Advanced Bleeding Control procedures. This training will help provide immediate medicine assistance to himself or others in the event that EMS is not immediately available.
Deputy Leadbetter does an excellent job for the LCSO and the citizens of Livingston County. We are proud to have Nicholas on our team.
Sheriff Steve Cox