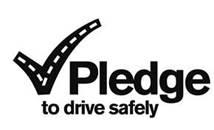 December 06, 2017 at 7:30 a.m. Chief Deputy Claypole was monitoring traffic on Liv 239 near the Chillicothe High School. The chief deputy checked a southbound pickup traveling 83 in a 35 mph limit.
Upon engaging the emergency equipment the driver immediately pulled over and was identified as a 16-year-old inexperienced driver who was heading toward the school. Not only did this person get a citation for 83 in a 35 but also had to call home and request the parent(s) come to the scene where they were informed of the morning's events.
The goal of the LCSO is for everyone to get to and from home safely each day. Hopefully this young driver learned a lesson today, tonight at home, and again when meeting the Judge on January 10, 2018.
Please drive safe.
Sheriff Steve Cox