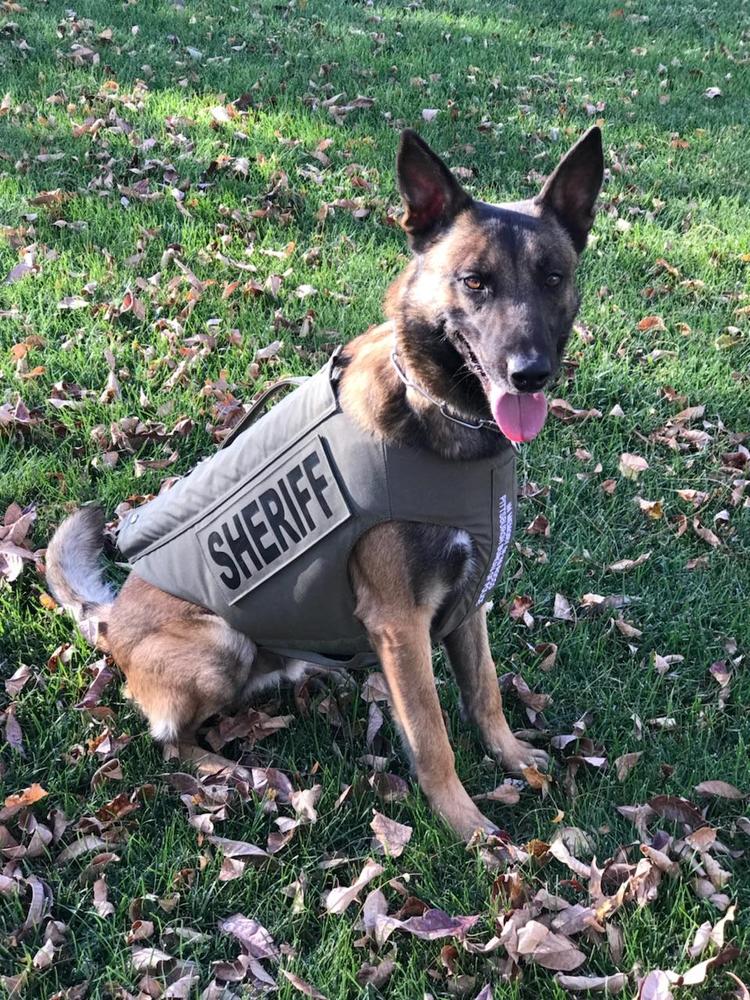 K-9 Zaki
The Livingston County Sheriff's Office with some assistance of generous citizens and businesses recently sent our Deputy K-9 Zaki and handler Deputy Chris Mueller to a very advanced K-9 training course for 3 weeks. This is comparable to a person attending college after high school graduation.
Deputy Mueller and K-9 Zaki attended training in Tulsa, Oklahoma November 27 through December 15 at Torchlight K9. This training was intended to extensively build on what both had already learned at the initial handler course by refining Zaki's skills and Deputy Mueller's knowledge as a handler.
Training included but was not limited to the following:
Tracking on a daily basis using open grassy areas, wooded areas and some hard surfaces. Each track was set at varying lengths and aged differently to teach Zaki to keep his nose on the ground to accurately track instead of trailing or air scenting.
Article detection was worked on daily. Objects made of various materials, such as coins, keys, wood and clothing items that had recently been handled by a person were randomly thrown on the ground and Zaki was used to locate the items by merely sniffing for human scent. This is also particularly useful in tracking as people commonly drop items as they flee.
Additional obedience training was given for both daily and very stressful situations. Zaki is an extremely smart dog and a very quick learner. Many good tactics were enhanced and useful new ones learned.
Daily work was performed on building searches where Zaki had to use is nose to locate people hiding in a building and for officer protection.
Extensive work on vehicle extractions with various simulations of a felony type traffic stop. Zaki was sent into a vehicle to apprehend a subject who was refusing to exit the vehicle and may potentially be very dangerous for any officer. Zaki was able to enter the vehicle through an open vehicle door and also able to jump through open windows to complete the task.
Zaki received a lot of confidence building exercises where the trainer put a lot of pressure on Zaki in many different situations and bite scenarios. These exercises were designed to show Zaki that he can win even if being assaulted by a criminal. This ensures that Zaki does not let go of a subject without being removed by the handler. This training minimizes and causes fewer injuries to subjects and a better likelihood the suspects don't continue to flee from law enforcement.
Deputy Mueller was also given specific training on how to continue enhancing Zaki's skills and to perform new tasks.
Torchlight K9 is owned and operated by Ted Summer and Scott Tarpley. They have more than 20 years of experience in training dogs for law enforcement and military work, and they also have experience as actual handlers. They are a wealth of information and attendance in this class comes with free continued training as often as we send Zaki and the handler to Tulsa.
Our K-9 program is a product of the many great people and businesses in this entire county. The addition of Zaki to our staff has more than paid for itself and we will continue to provide a 1st class K-9 dog and handler to any area agency needing our assistance.
We again want to thank all of you for allowing and making this to happen. We are proud of Zaki and you should be too.
Respectfully,
Steve Cox