Command Staff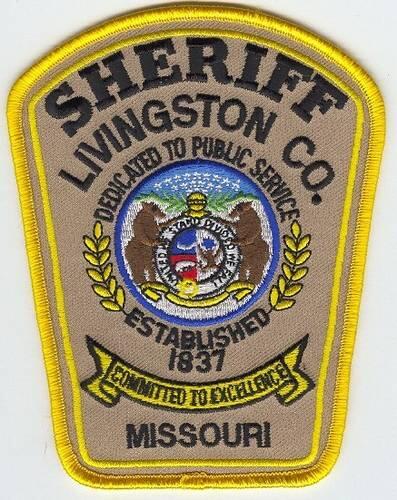 As of August 2011 there are approximately 741 laws in Missouri which regulate how sheriffs do their job and outline the responsibilities we have. A comparison is the Highway Patrol only has approximately 377 laws, Liquor Control has 231, Conservation Agents have 111, Fire Marshall's have 73, Capitol Police have 17, and Missouri Drivers Examiners only have 13.
The Command Staff or Chain of Command for the Livingston County Sheriff's Office is broken down into sections such as Road Patrol, Detention Division, Bailiff & Court Security, and Civil Process.
The Sheriff actively oversees the daily operations of all areas and jail administrative duties, ultimately handles all employee issues and any complaints or internal investigation, carries out budget and expenditure duties, assigns activities, oversees and investigates criminal matters, responds to calls for service, serves civil process, assists in jail transport and daily inmate activities and disciplinary matters, oversees grant funding and reporting, coordinates with other agencies and jurisdictions, works with the County Commissioners, and reports to the Judges in the 43rd Judicial Circuit.
Nearly every sheriff's office has a Chief Deputy or Under Sheriff. In our organization the Chief Deputy position is second in command of the organization and Michael Claypole holds that position. The Chief Deputy reports only to the sheriff, enforces the sheriffs' policies and procedures, manages and conducts criminal investigations, bailiffs court, coordinates grant funding, coordinates many areas of in-house training, and oversees our patrol fleet in being responsible for maintenance and upkeep.
Our Captain/Office Manager is Sindy Thomas who is 3rd in command of the entire organization. Sindy is the custodian of all records, maintains all personnel files, is responsible for making certain every report is complete and given to the correct agency or prosecutor, coordinates the thousands of papers/bills/invoices/time sheets and other paper work is sent to the correct locations in the courthouse or other agency, manages the CCW files and registration/renewal, is responsible for sex offender registrations, conducts criminal investigations, assists with detainee/jail issues and transports, certifies all inmate time and paperwork for other agencies and the Department of Corrections, assists with Jail Administrative duties, occasionally handles 911 duties, and is well versed with every aspect/requirement/duty of the entire sheriff's office.