Crime Prevention Tips
IDENTITY THEFT
First thing to do is REPORT Identity Theft. Go to https://identitytheft.gov/ and make a report. You may also report this to your local law enforcement agency.
NEXT
12 Strategy Tips to Stay Safe from ID Theft:
Protect your Social Security number: Memorize your social security number. You should never carry your social security card in your wallet, but keep it in a safe place at home. Do not put your social security number on your checks or even credit receipts. Do not give out your social security number unless there is a privacy notice accompanying the request.
Shred any and all personal documents: Buy and use a diamond or cross-cut type shredder to shred anything that you discard that may contain personal or financial information. This includes financial records, bank statements, pre-approved credit offers from the mail, and credit card receipts. Identity thieves employ "dumpster diving" techniques to steal your identity, but if you shred your documents, they will come out smelly and empty handed.
Treat your mail with care: Stolen mail is almost the easiest way to get vital information. Keep a watchful eye on your mail and do not let simply sit in your mailbox all day. If you have a curbside mailbox, you may want to consider adding a lock to thwart identity thieves. Drop off checks at a USPS mailbox, instead of mailing them from home.




Also, inform the post office to hold your mail when going on vacation and pick it up when you return.
Know your payment cycles: Monitor your payment cycles on your credit cards and when your bank statement arrives every month. Call if the statements are late; identity thieves could have requested a change of address. It is not unusual for identity thieves to run up hefty charges before you even notice.
When using the Internet, be on guard and watch for scams: Do not give personal information to people or companies who may ask you to click a link to verify your information. Do not click on links in email from unknown senders - if it is spam, it is a scam. Also, identity thieves have been using new "phising" techniques; they pretend to be an authoritative organization, such as your credit card or EBay, asking you to verify your information. Never use these scam links; instead, log directly into your institution's website, and chances are you will see that the email was a scam. Never put identifying information on discussion forums or websites such as MySpace or Facebook. Also, you can further protect yourself by installing a good anti-spyware program and anti-virus scan on your computer.
Select strong and unique passwords: Password protect all of your accounts with a combination of letters and numbers. If you make up a word or phrase that does not exist in reality, your password becomes much stronger. When asked for a security question, do not use your mother's maiden name, as this is very sensitive information.
Memorize your passwords and PIN numbers, but do not use anything that would be easily guessed, such as birthdates or social security numbers.
Verify sources before sharing information: Only provide information over the phone to people that you know. Identity theft scams can happen when a person says that they are a credit grantor of yours. Ask them if you can call them back and call the number that you know belongs to the company. When you discuss personal matters, provide only information that you believe is absolutely necessary. Avoid conducting surveys over the phone; they gather too much personal information that puts your safety at risk.
Review your credit report frequently: Order your credit report at least twice a year; every three months would be ideal. Review it carefully.
If you see anything that appears fraudulent or is not familiar to you, immediately put a fraud alert on your reports by calling the three credit reporting agency numbers. Ensure that all of your addresses are correct; if you witness a change in address, this is a huge sign that an identity thief is in the works. Check back with the credit agencies within 30 days to ensure the mistakes have been corrected.
Also opt out of pre-approved offers with the credit bureaus by taking your name off all other promotional type of lists.
Consider identity theft coverage: An ounce of prevention goes a long way, especially when you think of the countless hours that you could spend attempting to recover your stolen identity. A solid identity theft coverage program, such as Lifelock and Identity Guard type service, will not only save you time and money, but substantial frustration as well. These services will consistently monitor any changes to your personal credit files, ensuring that identity thieves are thwarted from marring your financial reputation.
Clean out credit and debit cards: Cancel all old credit cards that you do not use because open credit is a prime target for identity theft. When you are going to receive a new card in the mail, be aware of when it should arrive. Call to check on the card if you have not received it by a certain date. Never put your credit card account number on the internet (unless you are sure that it's encrypted on a secured site); instead, you can opt to use services like PayPal that shield your credit card number from being broadcasted all over the internet. In terms of debit cards, avoid going to the ATM late at night and always ensure no one is looking over your shoulder when you are entering your PIN.
Store information in secure locations: Put together a file of important information to safeguard your records. Make copies of all credit cards and bank account numbers, as well as their customer service phone numbers. Do not trust your hard drive to protect your identity, especially if it is connected to the internet.
Safeguard your wallet and personal checks: Even though it is convenient to keep some things in your wallet, only carry what you absolutely need for day-to-day dealings. Never carry your birth certificate, social security card, or passport, unless necessary. When you order new checks, do not have your telephone number printed on them.
If you take these tips that help you stay safe from identity thieves, you safeguard your future and financial reputation. Remember, it is always easier to prevent id theft, than to fix the destruction an identity thief will wreak on your credit and finances.
---
5 Steps in the Event You Believe Your Identity has been Compromised:
Step 1: Contact a Major Credit Bureau Agency to Place a Fraud Alert on Your Credit Reports
Fraud alerts can help prevent an identity thief from opening any more accounts in your name. Contact the toll-free fraud number of any of the three consumer reporting companies below to place a fraud alert on your credit report. You only need to contact one of the three companies to place an alert. The company you call is required to contact the other two, which will place an alert on their versions of your report.
Equifax
Direct Line for reporting suspected fraud:
800-525-6285
Fraud Division
P.O. Box 740250
Atlanta, GA 30374
800-685-1111 / 888-766-0008
www.equifax.com
Experian
Direct Line for reporting suspected fraud:
888-397-3742
Credit Fraud Center
P.O. Box 1017
Allen, TX 75013
888-EXPERIAN (888-397-3742)
www.experian.com
Trans Union
Direct Line for reporting suspected fraud:
800-680-7289
Fraud Victim Assistance Department
P.O. Box 6790
Fullerton, CA 92634
Phone: 800-916-8800 / 800-680-7289
www.transunion.com
When contacting the Credit Reporting Agency, you should request the following:
Instruct them to flag your file with a fraud alert. There are two types of fraud alerts: an initial alert and an extended alert. An initial alert is used primarily if you suspect you have been or are about to be a victim of identity theft. An extended alert is more appropriate if you know you have been a victim of identity theft.
Ask them for copies of your credit report(s). (Credit bureaus must give you a free copy of your report if it is inaccurate because of suspected fraud.) Review your reports carefully to make sure no additional fraudulent accounts have been opened in your name or unauthorized changes made to your existing accounts.
NOTE: In order to ensure that you are issued free credit reports, we strongly encourage you to contact the agency's DIRECT LINE (listed above) for reporting fraud. We do not recommend that you order your credit report online.
Additional Measures Regarding Your Credit Reports
Be diligent in following up on your accounts. In the months following an incident, order new copies of your reports to verify your corrections and changes, and to make sure no new fraudulent activity has occurred.
If you find that any accounts have been tampered with or opened fraudulently, close them immediately.
NOTE: If you have not reviewed your credit report before, you may see some inaccurate information or fraudulent activity that existed prior to any recent, suspected identity fraud.
Step 2: Close the accounts that you know, or believe, have been tampered with or opened fraudulently
Call and speak with someone in the security or fraud department of each company with which you are closing an account. Follow up in writing, and include copies (NOT originals) of supporting documents. It's important to notify credit card companies and banks in writing. Send your letters by certified mail, return receipt requested, so you can document what the company received and when. Keep a file of your correspondence and enclosures.
If the identity thief has made charges or debits on your accounts, or on fraudulently opened accounts, ask the company for the forms to dispute those transactions:
For charges and debits on existing accounts, ask the representative to send you the company's fraud dispute forms. Write to the company at the address given for "billing inquiries," NOT the address for sending your payments.
For new unauthorized accounts, ask if the company accepts an ID Theft Affidavit. If not, ask the representative to send you the company's fraud dispute forms. If the company already has reported these accounts or debts on your credit report, dispute this fraudulent information.
Step 3: File a report with your local police or the police in the community where the identity theft took place
It is important to report identity theft to your local law enforcement as soon as you become aware of being a victim. Get a copy of the incident report. You may need copies of the incident report when notifying creditors.
Step 4: Contact the Social Security Administration Fraud Hotline
If you are the victim of a stolen Social Security number, the SSA can provide information on how to report the fraudulent use of your number and how to correct your earnings record. We encourage you to contact the Fraud Hotline immediately once you suspect identity theft. The web site also provides tips on using and securing your Social Security number. Visit the SSA web site for advice on keeping your number safe.
Social Security Administration
SSA Fraud Hotline: 800-269-0271
www.ssa.gov
Step 5. File a complaint with the Federal Trade Commission
By sharing your identity theft complaint with the FTC, you will provide important information that can help law enforcement officials across the nation track down identity thieves and stop them. The FTC can refer victims' complaints to other government agencies and companies for further action, as well as investigate companies for violations of laws the agency enforces.
You can file a complaint with the FTC using the online complaint form; or call the FTC's Identity Theft Hotline, toll-free: 1-877-ID-THEFT (438-4338); TTY: 1-866-653-4261; or write Identity Theft Clearinghouse, Federal Trade Commission, 600 Pennsylvania Avenue, NW, Washington, DC 20580.
Be sure to call the Hotline to update your complaint if you have any additional information or problems.
---
www.fbi.gov/scams-safety/fraud/seniors
---
SCAMS:
How to protect yourself
Almost everyone will be approached by a scammer at some stage. Some scams are very easy to spot while other scams may appear to be genuine offers or bargains. Scams can even take place without you doing anything at all.
Most scams need you to do something before they can work. You may send money to someone based on a promise that turns out to be false. You may give your personal details to people who turn out to be scammers. Some scams rely on you agreeing to deals without getting advice first or buying a product without checking it out properly.
The simple tips below will help you protect yourself and your family from scams. Scams can cost people a lot of money and cause a great deal of distress. By following these simple tips, you can protect yourself against scams.
Golden Rules:
If it looks too good to be true-it probably is.
ALWAYS get independent advice if an offer involves significant money, time or commitment.
Remember there are no get-rich-quick schemes: the only people who make money are the scammers.
Do not agree to offers or deals straight away: tell the person that you are not interested or that you want to get some independent advice before making a decision.
NEVER send money or give your credit card or online account details to anyone you do not know and trust.
Check your bank account and credit card statements when you get them. If you see a transaction you cannot explain, report it to your credit union or bank.
Keep your credit cards and ATM cards safe. Do not share your personal identity number with anyone. Do not keep any written copy of your PIN with the card.
Digging a little deeper
Do not let anyone pressure you into making decisions about money or investments: always get independent financial advice.
Read all the terms and conditions of any offer very carefully: claims of free or very cheap offers often have hidden costs.
Make sure you know how to stop any subscription service you want to sign up to.
Be very careful about offers for medicines, supplements or other treatments: always seek the advice of your health care professional.
Remember there are no magic pills or safe options for rapid weight loss.
Beware of products or schemes that claim to guarantee income or winnings.
Be wary of investments promising a high return with little or no risk.
Beware of job offers that require you to pay an upfront fee.
Sending or transferring money
Never send money to anyone you are not totally sure about.
Do not send any money or pay any fee to claim a prize or lottery winnings.
Money laundering and fraud is a criminal offense: do not agree to transfer money for someone else.
Make sure that checks have been cleared by your bank before transferring or wiring any refunds or overpayments back to the sender.
Do not pass on chain letters or take part in pyramid schemes: you will lose your money and could lose your friends.
Dealing with a face-to-face approach
If someone comes to your door, ask to see their identification. You do not have to let them in and they MUST leave if you ask them to.
Remember that family members and friends may try to involve you in a scam without realizing that it is a scam: you should seek independent advice (from a lawyer or financial adviser).
Telephone traps
If you receive a phone call out of the blue, always ask for the name of the person you are speaking to and who they represent.
Do not give your personal, credit card or online account details over the phone unless you made the call and the phone number came from a trusted source.
It is best not to respond to text messages or missed calls that come from numbers you don't recognize.
Be careful of phone numbers beginning with 190. These are charged at a premium rate and can be very expensive.
Look out for SMS and MMS numbers that start with 19. These are charged at a premium rate (sometimes even for receiving a message) and can be very expensive.
Dealing with suspicious or unsolicited offers sent by email or SMS
Do not open suspicious or unsolicited emails (spam): delete them.
Do not click on any links in a spam email or open any files attached to them.
Never call a telephone number that you see in a spam email or SMS.
NEVER reply to a spam email or SMS (even to unsubscribe).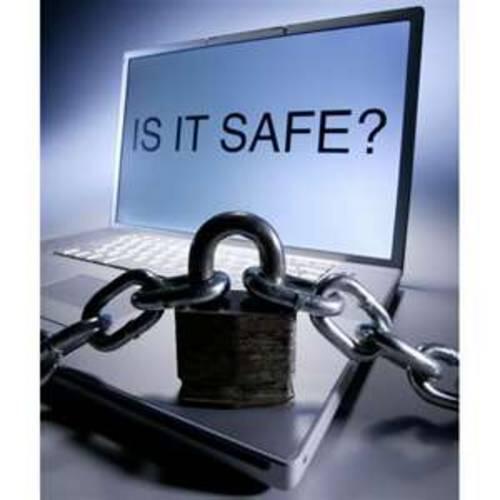 Internet tips
Talk to your internet service provider about spam filtering or, alternatively, purchase spam-filtering software.
If you want to access an internet account website, use a bookmarked link or type the address in yourself: NEVER follow a link in an email.
Install software that protects your computer from viruses and unwanted programs and make sure it is kept up-to-date.
Beware of free websites and downloads (such as music, adult sites, games and movies). They may install harmful programs without you knowing.
Check the website address carefully. Scammers often set up fake websites with very similar addresses.
Never enter your personal, credit card or online account information on a website that you are not certain is genuine.
Never send your personal, credit card or online account details by email.
Try to avoid using public computers (at libraries or internet cafes) to do your internet banking.
Do not use software on your computer that auto-completes online forms. This can give internet scammers easy access to your personal and credit card details.
Choose passwords that would be difficult for anyone else to guess.
Protecting your business
Never give out or clarify any information about your business unless you know what the information will be used for.
Never agree to any business proposal on the phone: always ask for an offer in writing.
Try to avoid having a large number of people authorized to make orders or pay invoices.
Always check that goods or services were both ordered and delivered before paying an invoice.
Make sure the business billing you is the one you normally deal with.
If you are unsure about any part of a business offer, ask for more information or seek independent advice.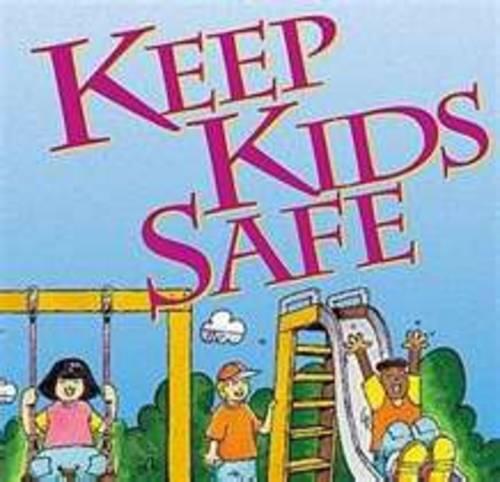 PROTECTING CHILDREN:
Be aware of cyberspace threats! Learn about all risks children may face while surfing on the Internet and start educating them on how to protect themselves online.
Talk to your children about dangers they can encounter as long as they are online. Do not be reluctant to subjects such as sexuality, pornography or pedophiles. Do not consider them taboo.
Make sure your children know that not everything they read on the Internet is true and accurate. Make them aware that not all the people they meet online are trustworthy. Help your children develop their ability of sorting out the information they come into contact with while they are online.
Place your computer in an area of your house where you can easily supervise your children's Internet activity.
Monitor and restrict your children's access to the Internet while they are at home.
Be aware that your children have access to the Internet not only at home, but also at school, libraries, where they are not under your guidance and supervision. Regularly ask them about their online friends and activities.
Spend time online alongside your children in order to establish an atmosphere of confidence regarding computer usage and online activities.
Ask your children not to respond to unsolicited emails from people they do not know.
Advise your children not to give away their (parents', friends', etc,) personal information online.
Advise your children to avoid face to face meetings with unknown persons they get acquainted with in chat rooms or IM.
Check the browser history web page to see the websites visited by your children.
Establish reasonable online rules and an agreement with your children about Internet usage at home or in other places (i.e. at a friend's house, at school, at the library, etc.). Print the rules and place them near the computer as a reminder. Monitor the compliance with the rules.
Monitor the amount of time your children spend on the Internet, and the time when they are browsing it. Excessive time online, especially at night, may indicate a problem.
Consider any change in your children's behavior (mention of adults you don't know, secretiveness, inappropriate sexual knowledge, sleeping problems, etc.).
Chat rooms and Instant Messaging is sometimes the favorite playground of sexual predators. Do not allow your children to have an online profile. This will hinder their profile listing in directories and, consequently, the approach in chat rooms of pedophiles searching for easy preys.
Look for privacy policy on websites directed to children. The policy must be available through a link on the website's homepage and at each area where personal information is collected from kids. Websites for general audiences that have sections for children must post the notice on the kids' section homepage. Read their policy to find out what kind of personal information is being collected, how it will be used, and if it will be passed on to third parties. If you find a website that doesn't post basic protection specifications for children's personal information, ask for details about their personal information collection practices.
Block instant/personal messages from people you and your children do not know. Regularly check your children's list of friends to ensure that it has not been altered.
Watch out for Internet hoaxes, false virus warnings, chain letters disguised as charity fund raisers, pyramid schemes designed as legitimate employment opportunities, etc.
Use filtering and monitoring software to restrict sensitive information "flowing" from your computer.
Consider reporting any suspicious content or activity that may harm or has already harmed your children.
| | |
| --- | --- |
| | |