Sheriff Leland Jack O`Dell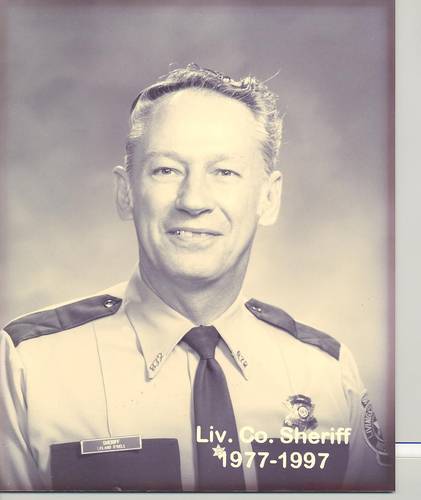 Sheriff Leland Jack O`Dell
Term: 1977 to 1997
Sheriff O'Dell grew up in Linn County, Missouri and served in the United States Navy. Leland served Livingston County as a Deputy Sheriff under Sheriff Kelsie Reeter and then succeeded Mr. Reeter when elected sheriff and served 20 years in that capacity.
Leland was instrumental in obtaining a new county jail and sheriff's office at the current location which opened in 1978. Leland was active in the Missouri Sheriffs' Association in advancing the professionalism in the Office of Sheriff and served the association as 1st Vice President in 1996. Leland was also active in the Men's Democratic Club, and various civic and community organizations.
During his final term in office, Leland is credited with taking the time and efforts of collecting historical data and photographs of former sheriffs for continued display in the lobby of the Livingston County Sheriff's Office.
Leland and his wife Barbara resided in Chillicothe where they raised their 3 children, Lana, Lisa, and Rick. Leland passed away on August 18, 2010.