Costs of Incarceration????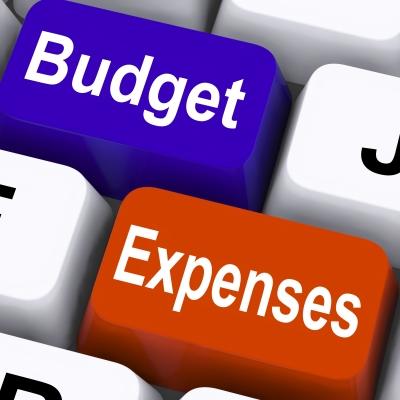 (Courtesy Stuart Miles and freedigitalphotos.net)
We all have heard comments related to the costs of incarcerating detainees and offenders in county jails and the Department of Corrections. With many studies focusing on the financial burden to all levels of government there are several voices being heard about alternative methods of incarceration to save tax dollars. Please read the following information with an open mind and give my point of view some consideration.
We all think of a year being a calendar year at 365 days long or maybe even a fiscal year for government or business that start and stop at different cycles but still have 365 days in that year. In the Missouri prison system a year is very seldom if ever really a true year as we know it. Meaning if you are a first time offender of a crime (excluding one of the 7 deadly sins or a drug offense) you may serve only 15% of your sentenced time. Of course the inmate gets credit for any and all time spent in a county jail awaiting trial. When a person is a drug offender I understand they may not even be required to serve even 15%. Missouri supposedly increases the percentage of time for and offender each time they return to prison on a new conviction, such as up to 25%, 40% and when someone is convicted on any of the 7 deadly sins it is up to 85% of their sentence. We seldom hear about offenders that cannot complete their parole or are too violent to be released but they may serve the full 100% of their sentence.
Now when someone is on probation or parole their time is accelerated at twice the rate. Meaning if someone is given 5 years of probation for burglarizing your home and he/she gets a job, makes minimal restitution payments and adheres to the law; every 30 days of being a good citizen knocks 60 days off their probation/parole time. So a 5 year probation ordered by the Judge can turn into 2 ½ years and they are done. Why? To motivate those on probation/parole to be model citizens and to get them off paper much sooner. The quicker they are off probation/parole the less chance they have in heading to prison and costing additional tax dollars.
The State of Missouri is not the only place this happens as more states are taking these steps to save tax money and reduce the prison populations. I have said in the past if the prisons were not so nice they would not cost nearly as much and the daily costs of incarceration would shrink. Either way we must have jails and prisons with adequately trained staff no matter how many are in custody.
But really what are the uncalculated costs to new crime victims and society when those on probation/parole re-offend? Let me explain the history of one citizen that has gone through the system multiple times. I will not give that person's name but he/she has been convicted in the past and is now charged again with alleged criminal acts. The standard disclaimer that all persons are innocent unless and until proven guilty in a Court of law always still stands. Please open your mind and give consideration to the following:
1. The person was arrested In April 2012 after a day time residential burglary where a family member arrived during the crime and one of the burglars used a handgun to shoot at the citizen. The suspects were subsequently arrested and the person I am speaking of was involved in the burglary but was not the actual shooter. That individual received a 5 year sentence in the Missouri Department of Corrections to be served consecutive with any other charges. That person went to prison in August 2012 and was released on parole January 22, 2013.
2. In June 2013 that same person was arrested on a class C felony of Stealing, meaning he/she could get up to 7 years in prison and have their parole revoked prior to conviction of the new crime. That individual was sentenced to 120 treatment, given 7 year suspended execution of sentence and 5 years' probation in August 2013. This person went for treatment and was again released from prison on February 21, 2014; still not even two years after doing a day time residential burglary where a citizen was shot at!
3. May 2014 our office and the Chillicothe Police investigated separate felony crimes with this person being the suspect. May 21 we obtained arrest warrants for the subject for alleged 2 counts stealing a controlled substance (class C felony up to 7 years each) plus Burglary 2nd Degree and Forgery (both class C felonies and up to 7 years on each).
When the suspect learned we were searching for him/her that person fled from law enforcement, allegedly committing more felony crimes by stealing at least one vehicle, forging more checks, unlawfully using stolen credit/debit cards, stole a firearm, and continued fleeing from law enforcement.
In June the LCSO investigation resulted in a tip that was given to dispatch on the suspect's possible location. The Missouri State Highway Patrol allegedly saw the suspect in a stolen vehicle and gave chase in another county. The suspect fled from the stolen vehicle and gave the troopers and deputies a several hour long man hunt. The suspect was later stopped leaving the area in another vehicle and allegedly shot at law enforcement at which time the suspect was shot once.
4. That individual now has potential felony charges in multiple Missouri counties and was returned to the Missouri Department of Corrections June 09, 2014 on a new Parole Warrant.
In my opinion this is not the exception but the typical rule of our prison system. About 2 and ½ years ago this person was involved in the day time residential burglary and given a 5 year sentence. Had the individual been required to serve half or even the majority of that 5 year sentence we would not have all these new crime victims. We would not have had a law enforcement officer risk his/her life in being shot at nor would that officer have the memory of shooting a felon. Other motorists would not have been in danger of a criminal leading law enforcement on a car chase. We would not have had to waste tax dollar resources and many officers from multiple agencies in searching for this fugitive. And how many tax dollars will be wasted in prosecuting this person for an alleged crime spree over north Missouri?
What are the costs when a law abiding citizen gets injured or killed from a person on parole? Too often bad things happen which could have been prevented but weren't all because of trying to reduce populations in prison and save the tax dollar.
If the sentences are too harsh for the crime then the State of Missouri should restructure the criminal code. But even then will a year be a year or will 2 months be equivalent to a year?
Keep in mind there are many very good and professional men and women working in the Court system, Prison System, Probation and Parole, and Law Enforcement which get just as frustrated about this issue.
I recently had a birthday and am very thankful there were 365 days in each of those 50 years.
Thank you for reading this editorial and for your continued support of the Livingston County Sheriff's Office, we have good people that care about our community. Be safe and enjoy the rest of summer!!!