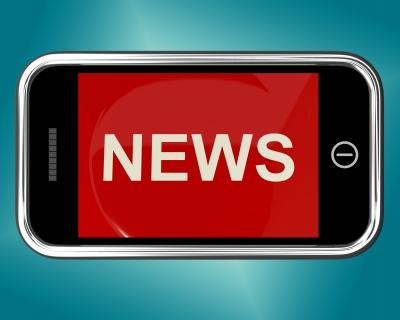 (photo courtesy Stuart Miles and freedigitalphotos.net)
February 12 about 5:23 p.m. two Livingston County deputy sheriffs responded at the request of the CPD to a location in Chillicothe to assist in attempt to serve a Caldwell County felony arrest warrant for alleged Probation Violation on a male suspect.
During that attempt an occupant of a Ford Escape vehicle apparently saw law enforcement and began driving at a high rate of speed in the residential area of Chillicothe with the suspect. A Chillicothe PD officer attempted to stop the vehicle which turned into a pursuit as the driver refused to stop.
The two LCSO deputies were in one county patrol vehicle and joined the city officer in a back-up assistance role and noted the suspect vehicle was driving upwards of 80 mph while in Chillicothe and driving into oncoming traffic forcing vehicles to move to avoid collision. The deputy reported the suspect vehicle continued north on U.S. 65 leaving the city at speeds upwards of 100 mph and also driving into oncoming traffic. The driver appeared to show no concern for other motorists, the passenger in the suspect vehicle, or law enforcement.
Near Trenton the Grundy County Sheriff's Office was able to use spike strips and get at least one tire on the fleeing vehicle. The LCSO deputy reported the suspect vehicle continued to flee officers and continued into Grundy County where the driver lost control at some point and either went through or over a barbwire fence. The vehicle continued about ¼ mile where the primary suspect fled on foot. Officers detained a female passenger of the suspect vehicle at the scene.
Area officers continued searching for the suspect and also summoned LCSO K-9 Zaki to the scene. Zaki and Deputy Mueller arrived a short while later and a positive track of the suspect was not established for a variety of reasons. Later in the evening LCSO learned Grundy County authorities arrested Levi E. Terrell, 19 on the Caldwell County arrest warrant and the Chillicothe Police were going to interview the suspect.
The LCSO is completing a report and seeking additional charges for the dangerous acts allegedly committed by the driver of this Ford vehicle in addition to various traffic offenses witnessed.
Chillicothe PD and Grundy County Sheriff should be contacted for any additional questions. We are only thankful no one was injured by the alleged criminal and stupid acts of the driver.
Sheriff Cox and Chief Deputy Michael Claypole intend to meet with Chillicothe Police Chief Jon Maples to discuss additional options on vehicle pursuits and compare organization policies only to ensure we are being as safe and responsible as possible to both the citizens and our officers.
Fortunately no one was injured in this incident. It was unfortunate Zaki did not get to meet the suspect and end the manhunt much sooner. Zaki continues to be a very valuable tool for Livingston County Sheriff's Office and area agencies.
Sheriff Steve Cox