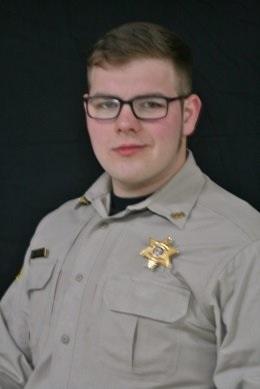 Deputy Leadbetter
In January 2018 Deputy Nicholas Leadbetter attended Drug Interdiction Tactics in Rural Areas training for 3 days in Camp Dodge, Iowa.
The training focused on how to identify and investigate individuals transporting illegal items into or through a rural area/community. Focus was also given on criminals who smuggle drugs, weapons, and large amount of United States currency in vehicles or on their person.
Nicholas does an excellent job with solving crime and since this training has made at least 3 felony drug cases from traffic stops and using the skills he was given at Camp Dodge.
The LCSO is proud of Deputy Leadbetter and to have him on our team. The training was free to the Livingston County Sheriff's Office.
Sheriff Steve Cox