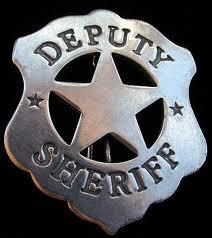 Incidents:
February 18 the LCSO was able to complete a check forgery case from October 2016. The suspect has been identified along with possible address out of county, therefore we are seeking an arrest warrant.
February 23 Deputy Sheriff/School Resource Officer Mike Lewis filed a report with this office regarding a parent who is allegedly in violation of the compulsory school attendance law for children only attending school 80% and 82% of the time. Report is being submitted to the prosecuting attorney.
February 23 the LCSO concluded a criminal investigation of alleged Stealing by Deceit from a location in Utica and originally reported on February 18. Allegedly an out of state person prepaid a Utica resident $600 for a piece of equipment which may be required to go through probate court. The equipment has not changed hands and the reported victim is uncooperative with the investigation.
February 24 a deputy responded to calls of a vehicle going off the north side of westbound U.S. 36 near Utica. Further investigation revealed the Excelsior Springs driver allegedly did not have a valid driver's license and was given a citation. A search of the vehicle resulted in the seizure of marijuana and drug paraphernalia. Drug charges are pending upon examination by the MSHP Crime Lab. A CPD officer thankfully assisted our deputy as there was no backup available.
February 26 the LCSO received a report of lost or stolen cow and calf from area of Liv 210. Investigation continues.
February 26 the LCSO began an investigation of a lost or stolen bull from the southern part of the county. The Angus bull is about 2100 pounds and has an ear tag with #59.
February 27 we began an investigation of property damage to a mailbox in Mooresville. Unknown person recently shot the mailbox with a firearm and this was located within the town of Mooresville. Investigation is continuing.
February 27 the LCSO towed a vehicle which was left abandoned in the middle of Liv 420. The vehicle was towed to clear the roadway and the owner was located later in the day.
Arrests:
February 20 a deputy made a traffic stop and arrested Kimberly Suzanne Brandes, 47, Chillicothe for alleged Driving without a Valid Driver's License-3rd and Subsequent Offense. Ms. Brandes was taken to the LCSO where she was processed and released on a summons.
February 23 the LCSO arrested Heidi Linn Devore, 21, Chillicothe, on a Livingston County arrest warrant for alleged Probation Violation on an original conviction of class C felony Drug Violation. Ms. Devore surrendered to the LCSO upon learning of the arrest warrant. Ms. Devore could not post bond and was transferred to the Daviess Dekalb County Regional Jail.
February 23 a deputy was monitoring traffic and activity in Chula and stopped for speeding through town. The stop led to the arrest of Ronald Lee Biswell, 40, Chula for alleged Driving While Revoked, Excessive Speed, and No Auto Insurance. Mr. Biswell was taken to the LCSO where he was processed and released on summons.
February 23 the LCSO served a Macon County arrest warrant at a location in Chula on Gina Elam, 31, Chula for alleged Failing to Appear in Macon County Court on original charges of class A misdemeanor Possession of Marijuana and class D misdemeanor Unlawful Possession of Drug Paraphernalia. Macon County did not permit bond and Ms. Elam was transferred to the Daviess Dekalb County Regional Jail pending extradition.
February 28 the LCSO arrested Crystal Genny Brown, 26, St. Louis on a Livingston County arrest warrant for alleged Failure to Appear in Court on original class C felony of Forgery. Ms. Brown appeared before Judge Chapman and posted bond pending next court appearance.
Citations:
February 24 a Chillicothe driver was given a citation for no auto insurance.
February 25 an Emden driver was given an excessive speed citation for 82 in a 65 on U.S. 36 at Liv 413.
February 26 a Chillicothe driver was given an excessive speed citation for 78 in a 55 on Highway 190 at Highway Y.
February 27 a Chillicothe driver was cited on a traffic stop for not having a valid driver's license.
February 28 a Kansas City driver was issued a citation for failing to register vehicle annually due to expired October 2017 license plates.
Additional Information:
February 28 the LCSO had 20 detainees appear before Judge Thomas N. Chapman for appearances on felony allegations. Court began at 1:30 and ended approximately 6:30 p.m. It was a long afternoon but very productive as several detainees were sentenced. Prosecuting Attorney Adam Warren handled all prosecutions. This long afternoon required a total of 18.5 officer hours to cover all court and security requirements at the Courthouse.
February 28 Chief Jon Maples and Sheriff Cox met for approximately 90 minutes for discussions on policies, enforcement opportunities, considerations on establishing a joint Critical Intervention Team and approach with Mental Health, training opportunities, and team work in general.
LCSO staff has been very busy with a variety of continuing criminal investigations, administrative and statutory duties, assisting other agencies, assisting motorists, and civil process.
Sheriff Steve Cox
Reminder that all persons are innocent unless and until proven guilty in a Court of law. An arrest or arrest warrant is merely an allegation.