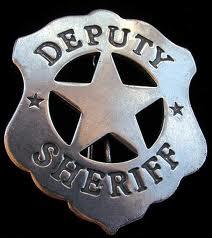 April 19, 2018 Sheriff Steve Cox submitted a grant application seeking funds from the Deputy Sheriff Salary Supplementation Grant which is a competitive grant available to help supplement the low pay of deputy sheriffs throughout Missouri.
Presiding Commissioner Ed Douglas is the "Authorizing Official" while Sheriff Cox is the grants "Project Director". If approved this grant will begin July 01, 2018 and run 12 months. This will provide the maximum potential supplement funds of $100 per month for each deputy sheriff. With this grant the Livingston County Sheriff's Office will be able to pay an entry level deputy basically $32,700 annually excluding paid holidays and any overtime.
Currently the LCSO is short 2 full time and 1 part time deputy sheriff's with 1 full time position having been vacant since June 2017 and this equates to nearly a 30% shortage of staff.
There is a statewide shortage of qualified applicants of people wanting a career in law enforcement. The Missouri State Highway Patrol, Department of Corrections, and many Missouri law enforcement agencies are struggling to find quality applicants.
The attention and desire from the current county commission and sheriff to provide our citizens with well-trained, honest, and professional law enforcement officers continues. We are excited about this grant opportunity and we appreciate the support of both the public and county commission.
Sheriff Steve Cox