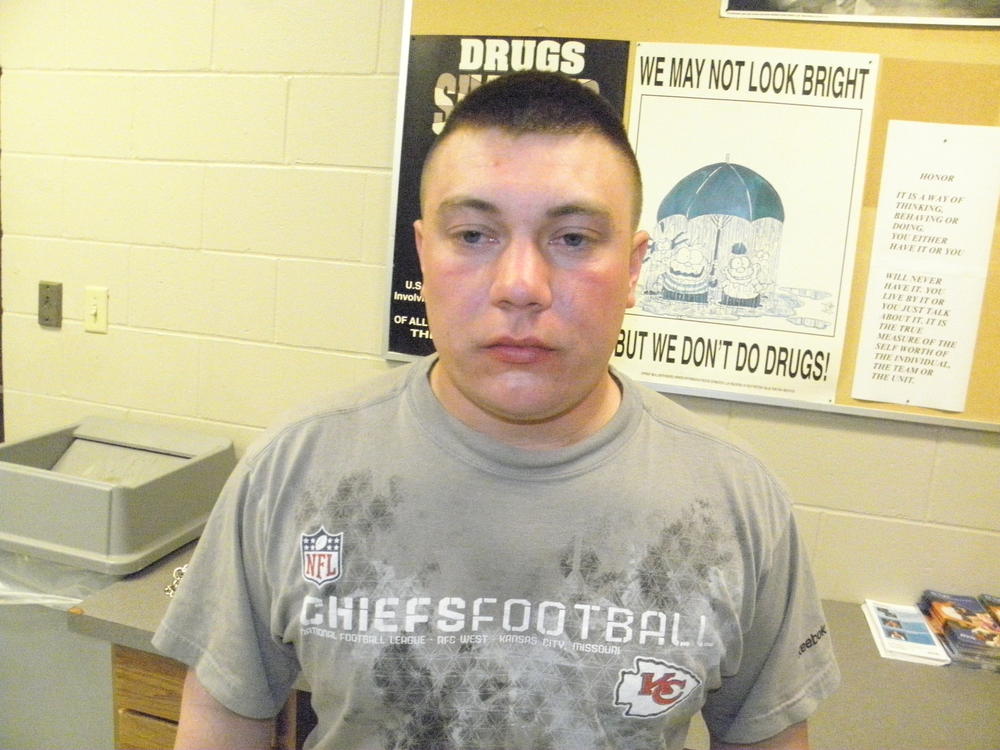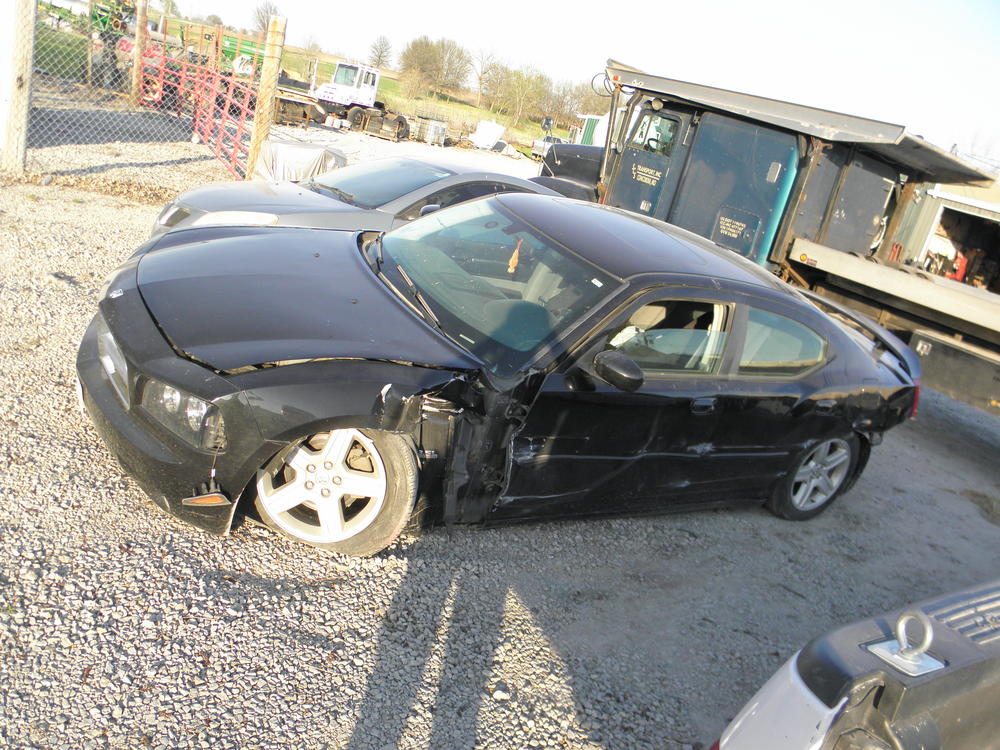 Skylar James Lane Arrest Photo Lane's Wrecked Vehicle
April 29, 2018 about 1:50 a.m. a deputy was on Highway K and saw a vehicle turn north from Highway K onto U.S. 65 in an unsafe manner, the deputy was soon able to check the vehicles speed at 91 in a 60 on U.S. 65. The deputy activated emergency equipment and observed the vehicle was fleeing from him. The deputy still had the vehicle in sight but it was quite some distance north of our officer when the deputy saw the lights on the vehicle spin in the roadway.
Upon getting to that location the Charger was found to have struck a guard rail and the only person in the car was a passenger. That person identified the driver and reported the driver fled on foot. A short while later the alleged driver was found along the highway and placed in custody for alleged DWI, Resisting Arrest by Fleeing, and Excessive Speed of 30+ over the speed limit. The suspected driver was identified as Skylar James Lane, 22, Osceola, Iowa.
Mr. Lane was taken to the Chillicothe Police Department for processing of the DWI. Mr. Lane allegedly apologized for running from and lying to the deputy and for being drunk and driving. Mr. Lane was transferred to the Daviess Dekalb County Regional Jail and has since been charged in Livingston County Associate Court with alleged Driving While Intoxicated and class A misdemeanor Resisting Arrest and bond was initially placed at $2,500.
Deputy Leadbetter was assisted by Deputy Dustin Woelfle, MSHP Sgt. Rongey, Chillicothe PD Officer Dysart, and Chillicothe Department of Emergency Services. Good job by all involved.
Sheriff Steve Cox