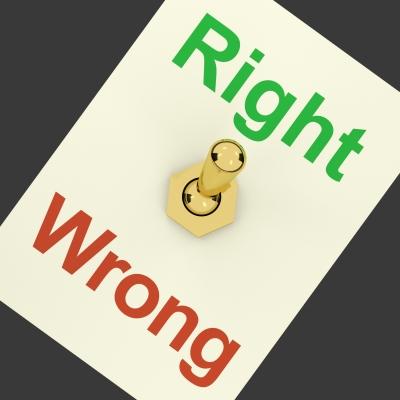 photo courtesy Stuart Miles and freedigitalphotos.net
April 28 about 1:24 a.m. Deputy Leadbetter was on U.S. 65 and in the City of Chillicothe near the north city limits when he came upon a vehicle stopped in the driving lane with its flashers on. The deputy soon learned that driver witnessed a pickup strike a street light and crash off the roadway and 1 male exit the pickup and run from the scene.
Shortly after this Chillicothe PD officer arrived on scene and a vehicle pulled up with a female driver looking for the male who had allegedly been driving, crashed, and fled on foot. The deputy noted this woman was repeatedly not cooperative, very upset that law enforcement might arrest the driver of the crashed vehicle, and at one point grabbed the flashlight our deputy was holding. The deputy had to push the woman's hands off the flashlight at which time the CPD officer intervened and eventually got this person to leave the scene.
Our deputy searched over a hill and found the male suspect laying in the grass with billfold, phone, and other items neatly stacked beside him. The suspect was given a sternum rub which finally got him to verbally respond to the deputy. EMS assisted at the scene of the incident.
Chillicothe PD subsequently arrested Dustin Holtzclaw, 33, Trenton for alleged DWI, Carless and Imprudent Driving, and Leaving Scene of Accident.
Outstanding TEAM WORK by LCSO, CPD, and CDES staff on this incident. Good job by all. (See CPD for additional details)
Sheriff Steve Cox