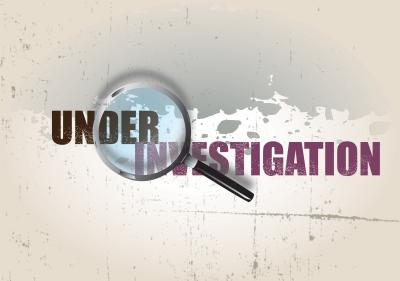 (photo courtesy Simon Howden and freedigitalphotos.net)
On May 17, 2018 the Livingston County Sheriff's Office moved forward on an investigation centered on Child Endangerment and multiple Drug Crimes at a residence in Chillicothe. The investigation provided probable cause the residence is a place where people of all ages have allegedly been obtaining and/or using illegal drugs. The LCSO obtained a search warrant from the Livingston County Court for a residence in south west potion of Chillicothe.
The LCSO then teamed with members of the Chillicothe Police Department, and Missouri State Highway Patrol to execute the search warrant for the home. The search warrant was served about 10:23 a.m. and permitted the officers to search for Methamphetamine, Heroin, Marijuana, and Controlled Substances. When officers arrived they found a house filled with adults and juveniles.
Search of the home resulted in the seizure of suspected Methamphetamine, Marijuana, Drug Paraphernalia, Used Needle(s), Safe, and other items of evidence.
Officers transported multiple people to the LCSO and Chillicothe Police Department for interviews, booking, and processing. We received additional assistance from the Missouri State Fire Marshall's Office, 2 Juvenile Officers, and the Children's Division. K-9 Zaki was also present for any assistance needed.
Ultimately 4 adults were transferred to the Daviess Dekalb County Regional Jail pending formal charges being filed. Evidence is being submitted to the Missouri State Highway Patrol Crime Lab for examination and official identification.
Additional charges are pending and additional adults may be charged. Juvenile Office is handling the case(s) on various juveniles and no additional information will be available on those cases.
Arrested:
John Meyer, 50, Chillicothe for alleged felony Endangering the Welfare of a Child(ren) and Felony Drug Violation.
Stephanie Marie Brownsberger, 45, Chillicothe for alleged felony Endangering the Welfare of a Child(ren).
Levi Lee McNeely, 17, Eldorado Springs, MO was arrested for alleged felony Endangering the Welfare of Child(ren).
Cody L. Streu, 23, Kidder, MO was arrested for alleged felony Endangering the Welfare of Child(ren). Mr. Streu was already wanted on 2 Livingston County arrest warrants for alleged class D misdemeanor Operating a Vehicle on the Roadway without Insurance, bond $250 and class A misdemeanor Driving While Revoked/Suspended, bond $250. Both these warrants were also served.
A 5th adult was detained and released.
A 6th adult was detained and a local Probation/Parole Officer arrived and spoke with the suspect. That 6th detained person was released and directed to immediately report to the Probation and Parole Office but failed to show there yesterday. Ironically, that individual was just recently placed on probation and is probably not making a good impression on the probation officer.
Multiple Juveniles were also detained from the scene.
This was an excellent investigation that shows our law enforcement holds a very high priority in protecting children. Great job by the original investigating officer(s), and outstanding TEAM work by all area law enforcement agencies.
Reminder that all persons are innocent unless and until found guilty in a Court of law. A mere arrest or arrest warrant is only an allegation and nothing more.