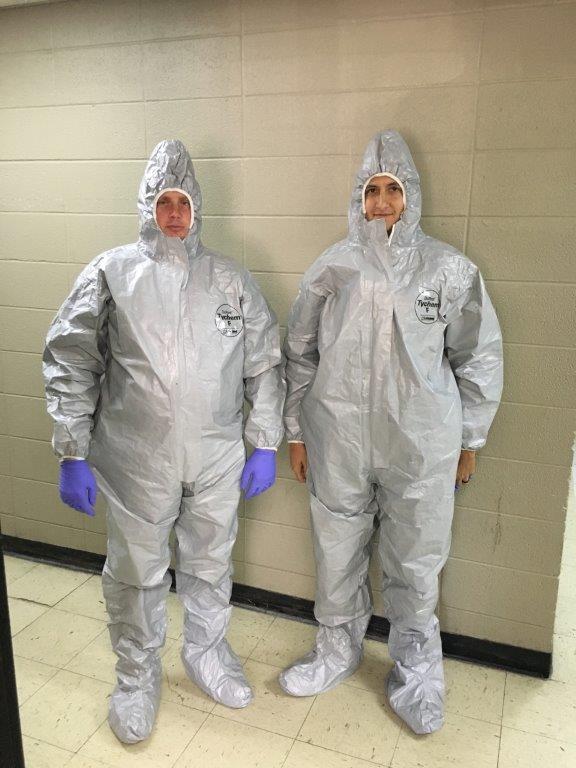 (No it's not Return of the Cone Heads)
May 24 the LCSO executed a Livingston County search warrant on a follow-up investigation. The residence being searched was reportedly so nasty two of our staff wanted and needed to wear the outfits in the photo while searching for specific evidence.
The additional information will be submitted to the prosecuting attorney for consideration of charge(s).
We wanted to share this memorable experience with you.
Great work guys!!!!
Be safe,
Sheriff Steve Cox