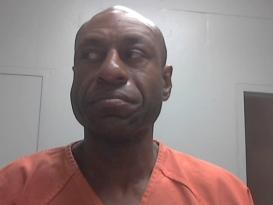 Julius Lamont Boyd booking photo
June 29 the LCSO received information of possible controlled substance at a local motel. Detective Ryan Ford began working with Detective Michael Smith of the Chillicothe Police and together they conducted an investigation at the motel. The officers were able to identify a suspect and continued with contact and during that part of the case an additional amount of controlled substance (methamphetamine) was seized from the person.
Officers arrested Julius Lamont Boyd, 39, Chillicothe for the alleged Possession of Controlled Substance and the CPD learned Mr. Boyd also had an outstanding arrest warrant from Dekalb County for alleged Probation Violation on Passing a Bad Check.
Mr. Boyd has since been charged in Livingston County with alleged felony possession of controlled substance, bond initially set at $10,000.
Great work by all involved.
Sheriff Steve Cox