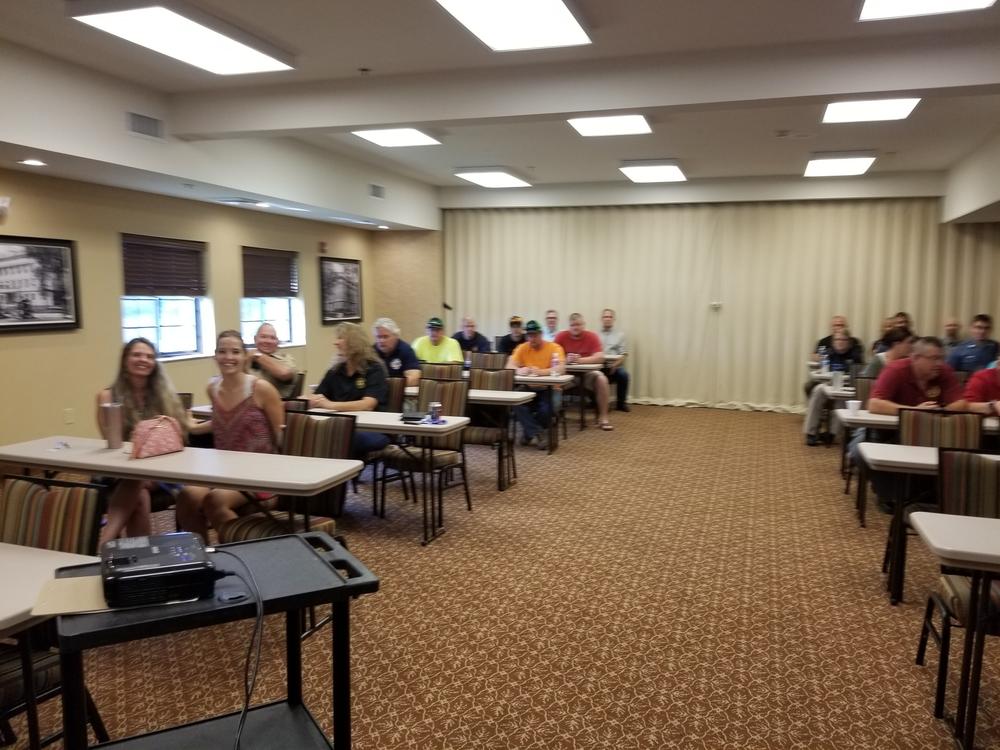 Part of 10:00 a.m. class
July 23 the Livingston County Sheriff's Office (LCSO) partnered with Stacey and Cory Brice and Easter Seals to provide Autism Interaction Training at the Comfort Inn located in Chillicothe.
We held 2 sessions being 10:00 a.m. and 1:00 p.m. and in all we had 61 people from area law enforcement, fire and EMS, schools, local government, Chillicothe Mayor Reed Dupy, and Probation and Parole.
The Easter Seals instructor was very pleased with the number and variety of people in attendance for this important class. Many of those in attendance have reported this was a very helpful class and greatly appreciated the opportunity to attend.
At the end of each class, 1 lucky student received a $50 gift card to Lowes and 1 other person was drawn for a $25 gift card to Hy-Vee. Comfort Inn did a fabulous job in working with all of us.
A big thank you to the Brice Family, Easter Seals, everyone who shared their time with us, Hy-Vee, Lowes and the wonderful person who donated funds for refreshments and snacks for both classes.
Sheriff Steve Cox