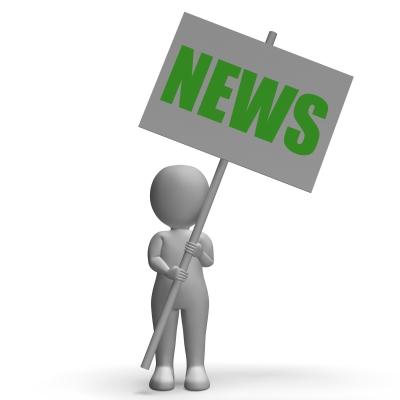 (Image courtesy Stuart Miles and freedigitalphotos.net)
Incidents:
August 23 the LCSO was responding to a call of an adult reportedly intoxicated, possessing a handgun which the person had been shooting and was intending to commit suicide. The suspect has reportedly left in a vehicle and as the deputy was responding he located and stopped the vehicle in Chillicothe. The driver was arrested for DWI, a handgun was seized, and the driver was taken to a treatment facility for care. Charges are pending.
August 26 & 27 the LCSO dealt with an irate person in Utica over being asked to leave by the property owner, claims of needing their grandmother called and the grandmother won't answer the granddaughters calls, and demanding the return of her "service cat". We tried to help the person as best we could.
August 26 the LCSO began an investigation at a bar in Avalon where a minor incident may have taken place. A female left the bar and retrieved her spouse who then reportedly entered the business and physically assaulted the senior citizen. The aggressor was removed from the building and the LSCO and MSHP responded. Our investigation has been completed and a report will be submitted to the prosecuting attorney for consideration of charges.
A Missouri State Highway Patrol Crime Lab report came back from a drug seizure on a traffic stop by the LCSO on May 21 and shows the evidence seized is a Schedule II drug. We are forwarding the report to the prosecuting attorney seeking felony charge on the Kirksville resident. The suspect was on probation/parole at the time of the stop for Distribution/Delivery/Manufacture of a Controlled Substance and the Probation/Parole Office took necessary action at that time.
A Missouri State Highway Patrol Crime Lab report came back this week on a drug investigation from May 07 and shows the evidence is Methamphetamine and other evidence contains THC. Reports are being submitted to the prosecuting attorney seeking charges on 2 suspects.
August 28 an Independence driver was stopped for 14 over the speed limit. Additional investigation resulted in the seizure of suspected high level THC ingestible products, high-grade marijuana, and drug paraphernalia. Sheriff and staff arrested Jarrett Crosbie Keanan, 22, Independence for alleged DWI under Drugs and felony Possession of Controlled Substance. The LCSO also arrested John M.A. Cullen, 21, Kirksville for alleged felony Possession of Controlled Substance. Both men were released pending results from the Missouri State Highway Patrol Crime Lab. K-9 Zaki came to the scene of the sheriffs stop to assist however needed.
August 29 the LCSO began an investigation of Animal Abuse/Neglect where a person reportedly dumped several puppies in rural Livingston County. A suspect has been identified and we are attempting to interview that person prior to submitting a report to the prosecuting attorney for consideration.
This week LCSO deputies stopped a person on Route V for traffic violation and investigation and obtained information of an individual working at a business in Chillicothe who was allegedly in possession of a firearm and may be intending to cause someone harm. The LCSO got the Chillicothe Police involved to assist with the investigation and the officers/deputies went to the business where the manager and certain employee(s) were interviewed. The individual did legally have a firearm in their personal vehicle and the person initially reporting the violation recanted certain information previously given. No supporting or credible information was obtained by the LCSO to support an arrest.
August 30 the LCSO assisted other agencies with K-9 Zaki and handler Deputy Mueller at their request.
Most Wanted Updates:
August 30 we added Hope L. Brantley, 43, Cameron wanted on a Livingston County felony arrest warrant for alleged Forgery. Bond was set at $7,500. Any TIPS are appreciated.
Arrests:
August 20 a deputy stopped a van for a traffic violation after receiving a report the occupants were suspected of being drunk or high. After further investigation the deputy arrested a 30 year old Gallatin driver for alleged Driving While Intoxicated under the Influence of Drugs. The suspect was processed and issued a citation to appear in Court on September 26, 2018. The MSHP Crime Lab will analyze any evidence collected.
August 28 Sheriff Cox was on Highway 190 and stopped a Ford Mustang for 82 in a 55. Additional investigation resulted in the arrest of Eric Eugene Shaw, 45, Moberly for the alleged speeding violation. Mr. Shaw posted $250 cash bond at the LCSO and was given a ride to the location his vehicle was towed to. Mr. Shaw is scheduled to appear in Associate Court on September 26 at 1:00 p.m. The Mustang was removed from the roadway by Gabrielson's Towing.
August 28 the LCSO and MSHP were conducting criminal investigations in Utica and subsequently arrested Tara Leah Donoho, 40, Utica, on a Clay County felony arrest warrant for alleged Possession of Controlled Substance-Amphetamine. Ms. Donoho was transferred to the DDCRJ until extradition by Clay County Sheriff.
Citations:
August 26 a Carrollton driver was issued a citation for Failing to Register Motor Vehicle Annually. Purchased March 2018 and never registered.
August 27 a Blue Springs driver was cited for 14 over the speed limit.
August 27 a Marshall resident was issued a citation for 18 over the speed limit.
August 28 a Kansas City driver was cited for 15 over the speed limit.
August 29 a California driver was cited for 16 over the speed limit.
August 29 a Michigan driver was cited for 90 in a 65.
August 29 an Illinois Semi and driver was traveling at 10 over the speed limit, crossing lanes multiple times when other traffic was present, and giving improper signals. The driver was stopped near Utica and cited for violations. A search of the vehicle took place and no contraband was located.
August 29 a Clarence driver was travelling from Kansas City to Macon to get her hair done when stopped and cited for 87 in a 65.
Additional Information:
The LCSO has remained very busy on these and other investigations, assisting other agencies, and administrative duties.
The LCSO recently received court orders to cause the following detainees be transported to the Missouri Department of Corrections to attend treatment or serve a sentence:
Douglas Coin, 34, Wheeling Burglary 2nd - 2 years DOC
Shaun Epley, 34, Carrollton Possession Controlled Substance - 2 years DOC
Madison Lowrey, 25, Chillicothe Probation Violation - Endangering Welfare of Child 1st – CODS.
Currently the LCSO has 32 people in custody at the Daviess Dekalb County Regional Jail, 6 of these are female detainees.
Please have a fun but safe holiday weekend.
Sheriff Steve Cox