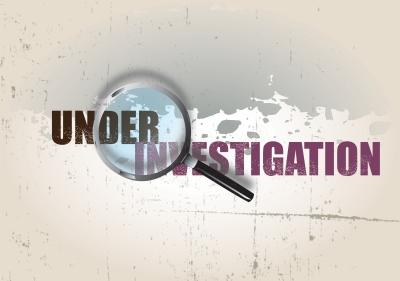 (photo courtesy Simon Howden and freedigitalphotos.net)
On Friday, September 07, 2018 Chief Deputy Michael Claypole and Deputy John Stafford responded to a call of suspicious vehicle and persons in the Dawn area. The vehicle soon left that area and were located by the deputies at the MFA Fuel Pumps on Highway DD near Ludlow.
The officers quickly found several things wrong such as improper plates on the GMC vehicle, driver license problems for the suspected driver, and further checking that vehicle was reported stolen in Shawnee Kansas during July 2018.
Further investigation resulted in the seizure of suspected methamphetamine with methamphetamine paraphernalia and marijuana paraphernalia. Investigation shows the female gave law enforcement a false name, date of birth, and social security number and then signed the false name to her fingerprint cards. This person's true identity was soon discovered and only led to more problems for her.
Arrested was Athena R. Dawe, 40 and Adam Don Jones, 40, both from Kansas City, MO. Both people were taken into custody for alleged Tampering with a Motor Vehicle and Possession of Methamphetamine and Methamphetamine Drug Paraphernalia. Mr. Jones was also arrested for Driving While Revoked and Ms. Dawe was arrested for Forgery.
There was a vicious pit bull owned by Mr. Jones that was in the vehicle. The driver's door of the stolen vehicle would not latch and the dog attempted to attack one of the officers and was later removed to a safe location with assistance from a citizen.
The vehicle appears to have been recently wrecked and we are attempting to determine when and where that may have taken place.
The LCSO is currently working with law enforcement in Shawnee Kansas on the stolen vehicle and additional problems. This investigation has taken quite some time today and some of this will continue into next week. Deputy Nicholas Leadbetter, Detective Ryan Ford, and Sheriff Steve Cox assisted the 2 deputies with the investigation and processing.
Ironically Mr. Jones claimed the reason they were in Livingston County, Missouri is he was to appear in Linn County, Missouri Court today. This is the second day in a row two people have been arrested by the LCSO for alleged felony violations while attempting to get to Court in Linn County Missouri.
Both Mr. Jones and Ms. Dawe were transferred to the Daviess Dekalb County Regional Jail pending formal charges being filed.
The vehicle was removed by Peery's Tow and Repair of Chillicothe.
We greatly appreciate the caller reporting the suspicious activity near Dawn. Good job by all involved.
Sheriff Steve Cox