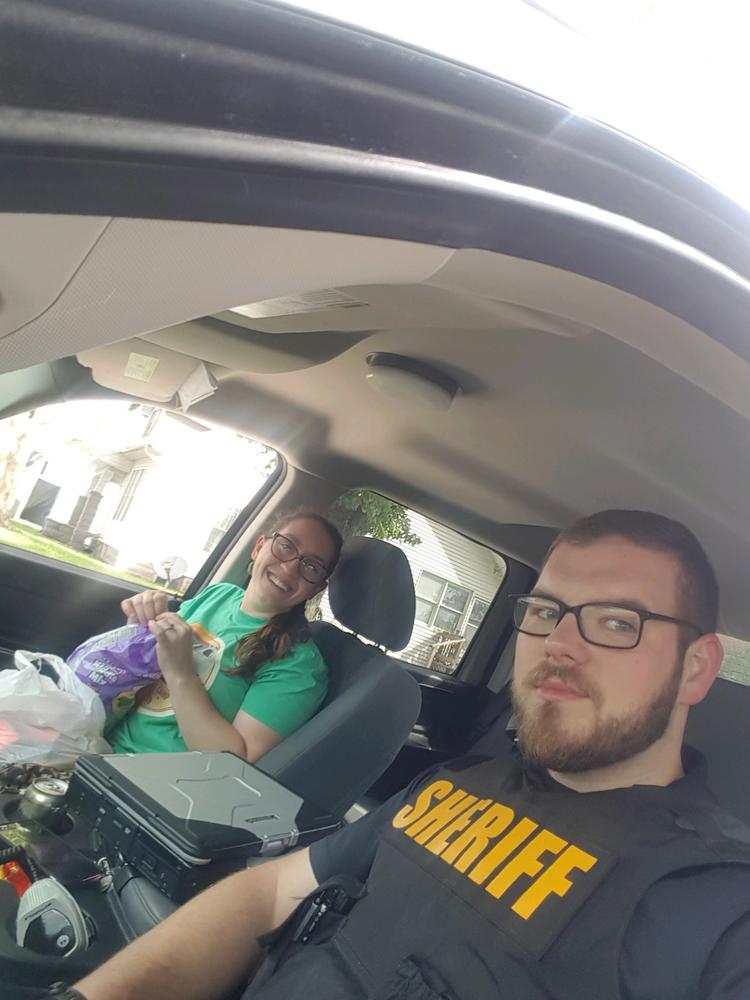 (Leadbetter's enjoying Wheeling Parade)
Three deputies are being honored for their hard and dedicated work with the opportunity to lead recent and upcoming parades in Livingston County:
On Labor Day we asked Deputy Nicholas Leadbetter to lead the Wheeling Parade. Nicholas reported he and his wife absolutely enjoyed the opportunity and threw a lot of candy to the kids in the crowd.
On Friday, September 14, I have asked Chief Deputy Michael Claypole to lead the Chillicothe Homecoming Parade.
On Saturday, September 15 we have asked Deputy Dustin Woelfle to lead the Kiwanis Kids Day Parade alongside CPD Chief Jon Maples. Immediately following this Deputy Woelfle will be in Chula and lead the Chula Parade.
The officers are welcome to have family/friends/pets accompany them in the patrol vehicles for the parades. This is a way to show appreciation for their continued outstanding work so please give them a thanks when you see them. We will continue recognizing and giving thanks to other deputies.
Sheriff Steve Cox