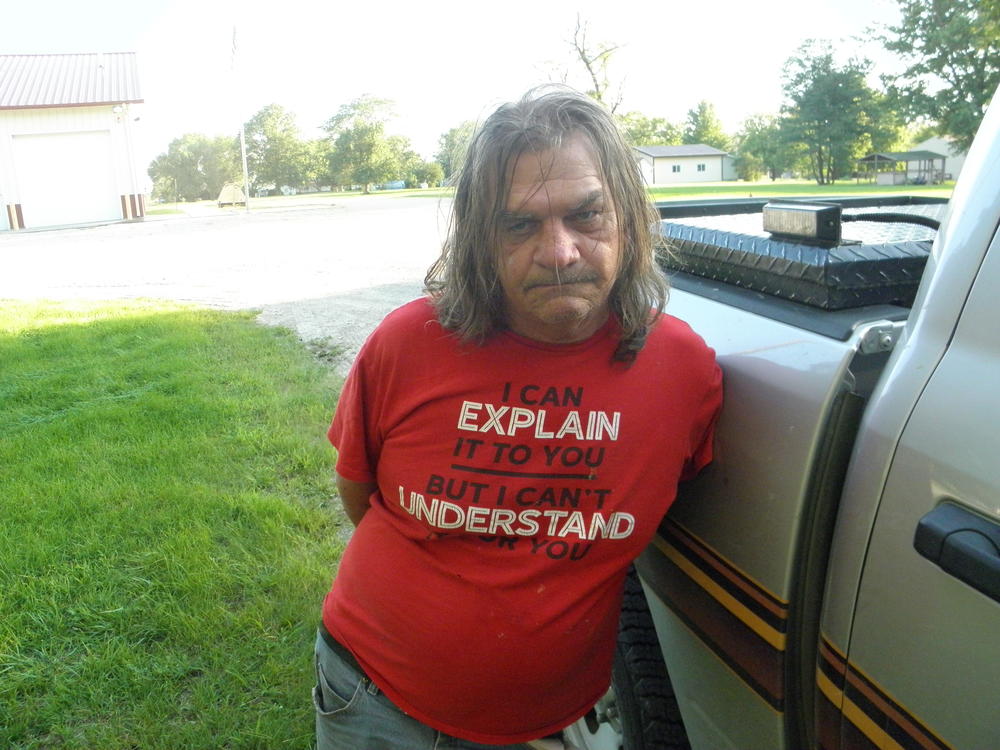 Arrest photo of Randy Wayne Adair
On September 11, 2018 about 5:49 p.m. the LCSO responded to a location in the 500 block of 2nd Street in Wheeling to a report of a man trespassing and refusing to leave. Upon arrival the victim reported a man had been drinking and was sleeping on his couch but refused to leave multiple times when asked.
A deputy attempted to wake the subject and explain he was trespassing if he did not leave but the suspect only refused to leave and was being way less than pleasant. The suspect reportedly openly admitted it was not his apartment, he was trespassing, and was not going to leave. This man was very angry with the deputy, cussing, and then made a direct insult to the deputy and lunged at him attempting to strike the deputy. Our deputy then placed the man on the floor and was trying to handcuff the suspect who was pulling away and resisting. After being handcuffed the suspect refused to get up, walk, or do anything to be compliant. The individual was seen by EMS but refused treatment and then placed in the patrol vehicle while again resisting any direction.
The individual was examined and cleared for confinement at the hospital where the suspect continued cursing, yelling, not complying with numerous requests and still resisting the deputy.
At the LCSO the man continued his actions and was transferred to the Daviess Dekalb County Regional Jail in lieu of bond.
The deputy arrested Randy Wayne Adair, 57, Mooresville for alleged Trespassing, Assault on Law Enforcement Officer, and Resisting Arrest. Mr. Adair was transferred and incarcerated at the Daviess Dekalb County Regional Jail pending formal charges being filed.
The deputy was not injured and they did a great job in a difficult situation.
Sheriff Steve Cox
NOTE: All persons are innocent unless and until proven guilty in a Court of law. An arrest or arrest warrant is merely an allegation and nothing more.