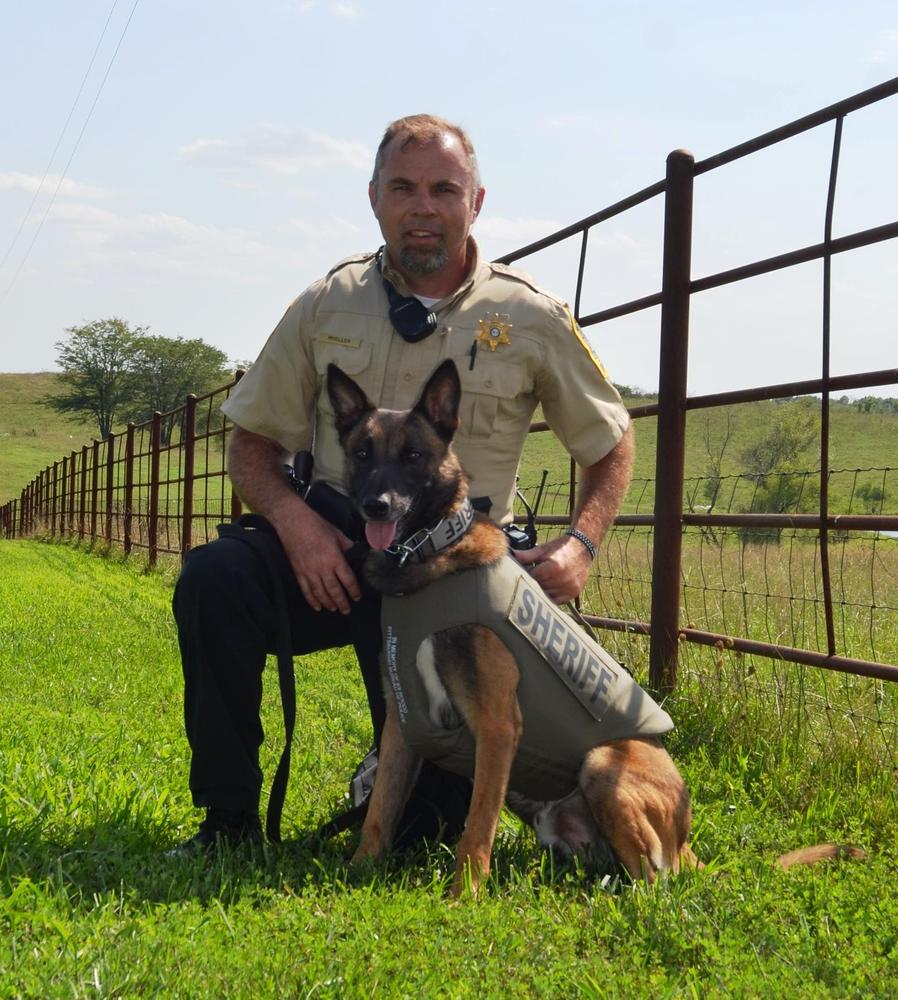 Deputy Mueller and K-9 Zaki
Recently Deputy Mueller and K-9 Zaki attended multiple days of training hosted by the Belton Police Department. The training took place at Belton PD, Oceans of Fun, Kansas City Southern Railroad, and Richards-Gebaur Air Reserve Station and Marine Corps base.
Training included:
Working Dog Psychology
K9 Case Law
Narcotics Detection
Obedience Training
Tracking and Advanced Apprehension.
During the training subjects, multiple subjects, distraction by use of gunfire and adverse conditions was involved. The K-9's were required to climb, jump, and search using more than just their nose.
The training was an outstanding course and very beneficial to all officers and K-9's in attendance.
Sheriff Steve Cox