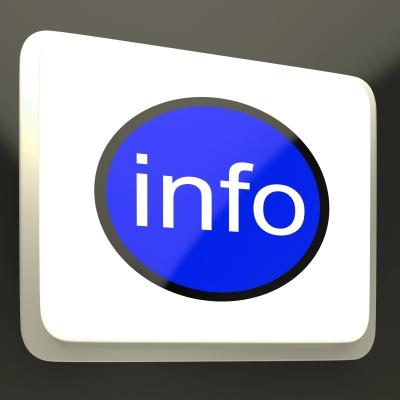 (photo courtesy Stuart Miles and freedigitalphotos.net)
Incidents:
December 03 Deputy Nicholas Leadbetter was at the LCSO and had been preparing to provide an interactive presentation to a group of Boy Scouts at 6:30. Very shortly before this Deputy Leadbetter was awaiting the arrival of the scouts and in came a very angry adult male who was yelling at the deputy. This man reportedly would not calm down and allow the deputy to assist him. The man was yelling about having been at the police department and was yelling at our deputy he wants a form. It got to the point the deputy requested the man to leave the building and property multiple times. A second deputy arrived due to the loud disturbance in the building. The man was escorted out and told he had to leave or would be arrested for trespassing. This man chose to turn around and faced the deputy saying he would not leave and then gave indications he would not leave and was arrested, allegedly resisted arrest and was placed on the ground and handcuffed. The deputy reported communicating with the audience and was even complimented for the manner the issue was handled. Suspect was later released on a summons and the full report is being submitted to the prosecuting attorney for consideration.
December 03 the LCSO began an investigation on property damage when the victim reported the paint on their blue colored Dodge Ram pickup had been scratched with unknown object. Victim was uncertain where the vehicle was parked when this happened.
December 05 the LCSO investigated an abandoned vehicle which was a traffic hazard. The vehicle was towed at the officer's request for traffic safety. Gabrielson's Tow assisted with this call. Owner family member contacted and notified.
December 05 the LCSO has completed a lengthy child abuse/neglect investigation which began September 18, 2018. Our office received assistance from the Child Advocacy Center, Juvenile Office, Chillicothe PD and Children's Division. Various items of suspected evidence were seized during the investigation. The lengthy report is being submitted to the prosecuting attorney for review and consideration of charge(s) on two adults.
December 05 the LCSO searched several areas for an adult male who was possibly considering self-harm. The individual was located on December 06 and was okay.
Arrests:
December 03 the LCSO served a Livingston County arrest warrant on Austin Tyler Fox, 17, Chillicothe for alleged Burglary 2nd Degree. Mr. Fox was transferred to the Daviess Dekalb County Regional Jail in lieu of $5,000 bond.
December 05 a deputy arrested Michael Brandon Flemming, 35, Chillicothe in the 500 block of S. Washington on Livingston County misdemeanor warrants for alleged Trespassing violation and a second warrant for Failing to Appear in Court. At the time of contact Mr. Flemming was claiming to be a different family member, unfortunately Detective Ford and Sheriff Cox knew who he was and this was also confirmed by fingerprint identification.
Citations:
November 30 a deputy witnessed a Trenton driver nearly cause a major accident on U.S. 65 and issued that person 3 citations being Careless and Imprudent Driving, Failing to Drive on Right Half of Roadway and Failing to Register Motor Vehicle.
December 03 a deputy issued a Kansas driver a speeding citation for 79 in a 65.
December 04 a deputy issued an Illinois driver a speeding citation for 79 in a 65.
Additional Information:
Thursday morning the LCSO was very busy assisting with vehicle accidents and slide-offs due to the unexpected very slick roadways. Fortunately no one we dealt with was injured. We appreciate all the help from the Missouri State Highway Patrol and various towing companies in our area.
The LCSO is now seeking application to fill a road deputy position which became vacant this week. Information is on our website at www.livcoso.org under employment or you can find us on Facebook.
This week the LCSO had 10 detainees appear in court on Wednesday.
LCSO staff have been busy helping other agencies locate and interview several people with an on-going criminal investigation.
Deputy Leadbetter did an excellent job in working with local Boy Scouts on December 03 and reported having a great time interacting with the group and sharing information on our job.
The sheriff and command staff have been involved in various internal and administrative duties this week such as preparing for end of budget and year duties.
Currently the LCSO has 37 people in custody at the Daviess DeKalb County Regional Jail, 13 of which are female detainees.
If you have information on these or other crimes, please call us at 660-646-0515, dispatch at 660-646-2121 or submit a Crime Tip through our website at www.livcoso.org.
Sheriff Steve Cox