The County Commission has approved a part-time position to assist the LCSO to transfer detainees to the Daviess Dekalb County Regional Jail, assist with transports from jail to prison and the extradition of prisoners from other jurisdictions. This position will save Livingston County both time and money with increased transport and board bill costs on housing detainees.
Livingston County Sheriff Steve Cox is pleased to announce the hiring of Rick Rinehart as a part time Detention/Transport Officer for the Livingston County Sheriff's Office. Rick has a lot of history and knowledge and will do an excellent job. We are very pleased with the opportunity to again work with Rick.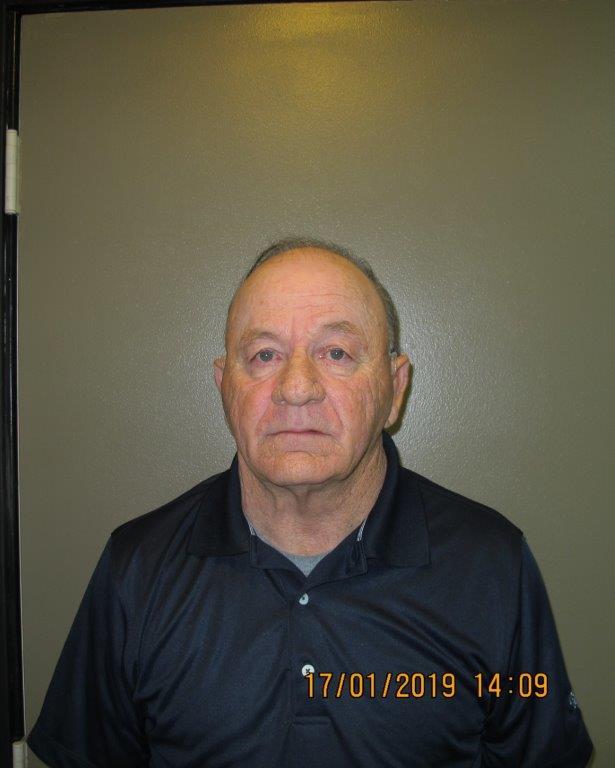 Rick Rinehart
Rick is a Chillicothe native; born, raised and graduated from Chillicothe High School in 1966. After graduating he entered the United States Navy and served 1967-1969. Rick worked as a Chillicothe Fire Fighter from 1970-1971 and then worked as a UPS driver until 1978. Rick was employed by Churchill Truck Lines from 1978-1993 as a Dispatcher. In 1993 Rick went to work for Livingston County Sheriff Leland O'Dell as a dispatcher, detention officer and deputy and continued there until retiring in 2010.
Rick is an avid golfer and enjoys spending time with his family. Rick is excited to be back at the sheriff's office as a civilian detention/transport officer effective January 22, 2019.
Sheriff Steve Cox