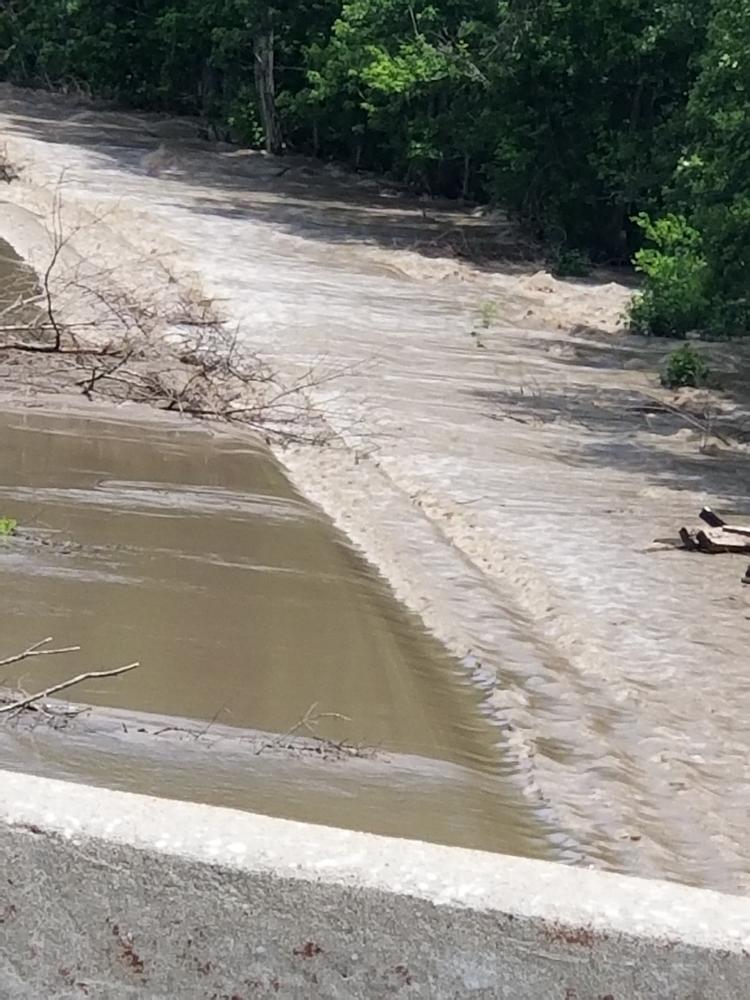 Photo of railroad tracks south of Chillicothe on U.S. 65 looking northeast from railroad overpass.
At the current time the following major highway remain closed in Livingston County. Note that all closures and openings are subject to immediate change:
U.S. 36 for Chillicothe to Utica and Chillicothe to Wheeling is flooded.
U.S. 65 south of Chillicothe is closed due to flooding.
Highway 190 at the Thompson River is closed due to flooding.
---
U.S. 65 north of Chillicothe is open. A levee had broken west of U.S. 65 and flooding approached U.S. 65 in the area south of Liv 210. We believe that has leveled off and appears to be dropping at this time north of Chillicothe.
---
Please note that dispatch and LCSO phone lines have been bombarded with thousands of telephone calls. We do not know how long the roads will be flooded, when they are going to open and ask that you refrain from calling dispatch for questions on road closures. Instead please check the social media pages of the Chillicothe Police Department, Livingston County Sheriff's Office, and Chillicothe Department of Emergency Services or www.modot.org for updated road information. We truly thank you.
---
May 30, 2019 various members of the City of Chillicothe and Livingston County met this morning and a shelter is now open for anyone who may need it due to the flooding. To access the shelter please call 660-646-2139.
We appreciate the dedication in this group effort by all involved including MoDOT, CDES and Chief Wright, Livingston County Presiding Commissioner Ed Douglas, City of Chillicothe Mayor Theresa Kelly, Chillicothe PD, Dispatch and Chief Maples, Missouri State Highway Patrol, Chillicothe Street Department, area rural First Responders and all the LCSO staff.
---
Our primary goal is to keep everyone safe including emergency responders.
Additional photos south of Chillicothe on U.S. 65 on 5-30-2019 about 1:15 p.m. Compare to photos from yesterday on social media.
Sheriff Steve Cox