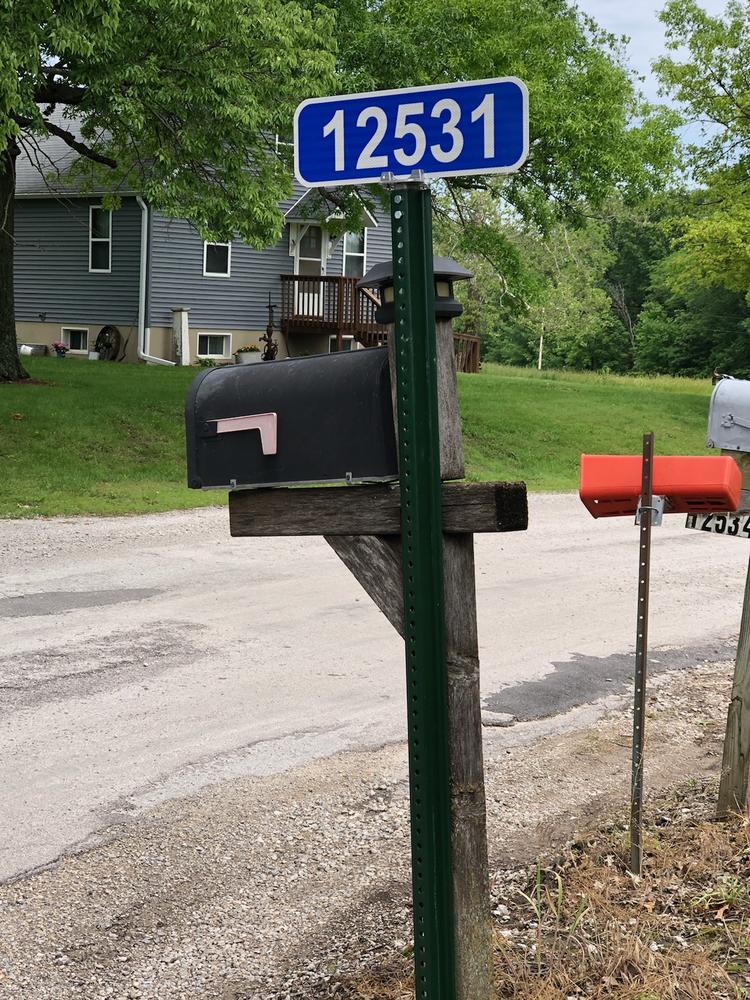 (New 911 Address Sign)
If you have not heard, Livingston County Health Center has done a tremendous job in working with officials in Livingston County, MO on quality reflective Emergency 911 Signs for rural residents.
These signs provide excellent visibility and help first responders to find your home quickly in an emergency. Please contact the Livingston County Health Center to order your sign and they are very affordable. You can order both the sign and post or just the sign, simply call 660-646-5506 or check out the website by clicking: http://www.livcohealthcenter.com/911signage.html
Take a positive step forward in helping the Ambulance, Fire, Sheriff's Office, and Highway Patrol find your home when you need us now.
(Doing so can also help us locate your neighbors quicker even if they do not have a sign.)
Thank you!
Sheriff Steve Cox