Zaki and Deputy Leadbetter with some of the kids at Silver Dollar City
On June 11, 2019 Deputy Nicholas Leadbetter and K9 Zaki attended Law Enforcement Recognition Week at Silver Dollar City. Both took part in demonstrations from different K9 units in Missouri and surrounding areas. Some of the demonstrations were narcotics detection, obedience demonstrations, apprehension, and bite work.
Deputy Leadbetter had the pleasure of being the decoy and taking some bites from some other wonderful law enforcement dogs. Attendance was estimated at minimum of 750 citizens for the two programs. The K-9 Officers and the K-9's also did a meet and greet after the show where people from the audience could meet the dogs, take pictures, and asked many questions. Afterward the officers and their families were able to enjoy some delicious ice cream and socialize with different law enforcement agencies from around the United States. K-9 Zaki and Deputy Leadbetter also got to walk around Silver Dollar City to speak with people and take in as much of the park as much as they could.
Deputy Leadbetter reported this was a wonderful experience. Some of the agencies that helped organize it that were also in attendance include Branson Police Department with K9 Tygo, Greene County Sheriff's Office with K9 Lor, Harrison Arkansas with K9 Jerry and K9 Rocky, Missouri State Highway Patrol with K9 Cuba, and the Hometown Hero of Livingston County K9 Zaki.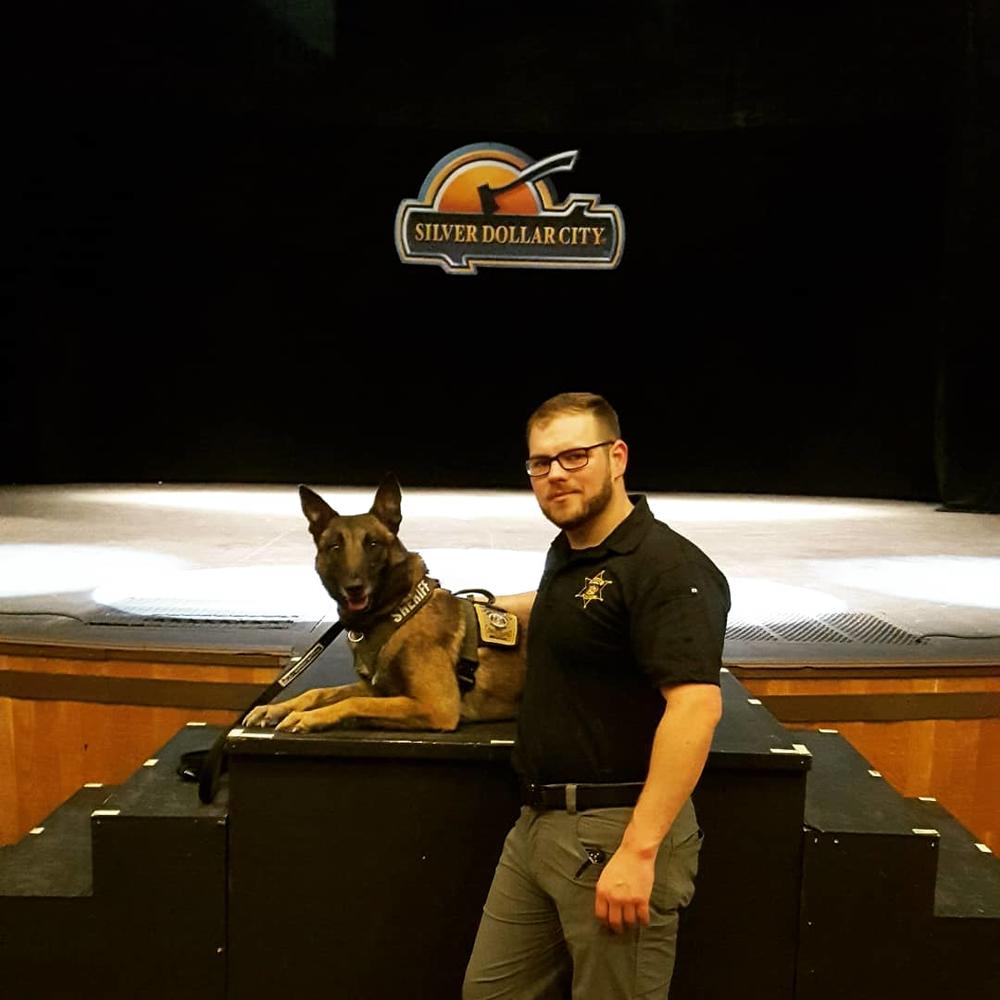 Sheriff Steve Cox