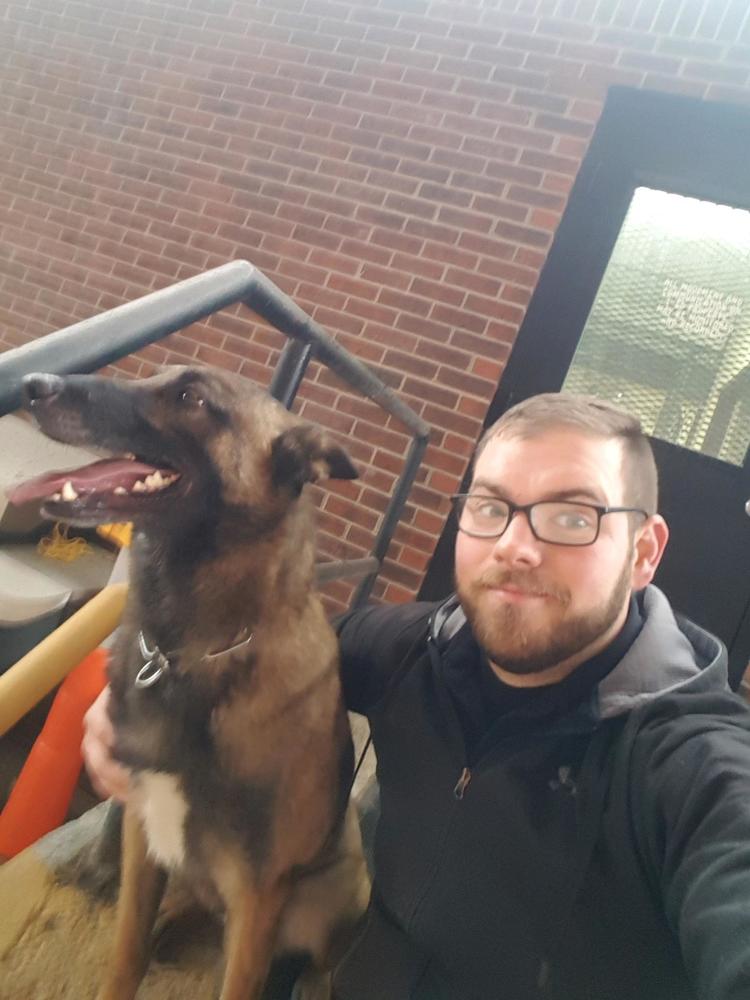 The week of 8/12/2019 Deputy Nicholas Leadbetter attended the HITS K9 Conference located in Chicago, IL. The HITS Conference is the largest law enforcement canine training conference in the world. The HITS K9 Conference is designed and provided by K9 handlers for K9 handlers of all different skill levels and different sized agencies. It provides a large amount of training from experts in their field all in one location.
Deputy Leadbetter received training by Dr. Jill Cline who is the site director of Royal Canin Pet Health and Nutrition Center. She has 20 years of experience in the pet food industry and has a PHD in comparative nutrition. This class focused on the nutritional needs of dual purpose dogs and how to harness their full potential through targeted nutrition.
The second class Deputy Leadbetter attended was a "True Foundation" class taught by former Navy SEAL Mike Ritland who also served as a Naval Special Warfare (SEAL) Multi-purpose canine trainer and founded Trikos International. Mike Ritland also founded the Warrior Dog Foundation which is a non-profit special operations K9 retirement foundation. This class covered training your K9 using operant conditioning techniques and relationship building.
The third class received was "On the "Mark"- Ensuring a Reliable and Credible Detection Dog" taught by Cameron Ford who has been a K9 handler for 24 years. He is one of the leading experts in K9 detection. Cameron has been working with Duke University on canine cognition as it relates to patrol and detection dogs. The class covered common problems handlers deal with in their detection dogs and how a small change in their approach can lessen those issues.
Next was "K9 Record Keeping and Court Testimony" taught by Andrew Weiman who has more than 27 years of police experience including various assignments in a specialty drug investigation unit. Through his years of knowledge he has stream lined the information a K9 handler should keep in his records for both K9 performance tracking and court room testimony.
Also attended was the "Biology of Scent" taught by Dr. Marcella Ridgeway who has been a practicing veterinarian for 36 years. The class covered what happens in a dog's nose and brain to allow the dog to detect and identify odor and locate that odor source. The class also addressed the diseases, medications and other factors that can interfere with the dog's ability to detect and locate odors.
Next was "Chemistry of Odor" taught by Lauren DeGreeff who has been working in the field of canine detection science for more than 10 years. The class described odor on a molecular level as it relates to the detection of a target.
Also received training on "Criminal Patrol" taught by Mike Conner who is a Sergeant with the Maryland State Police, Pro-Active Criminal Enforcement Team. This class was designed for Patrol and Narcotic officers, both veterans and newcomers. It focused on the relationship between traffic enforcement and criminal enforcement.
Next was "Drug K9 Legal Update 2019" taught by Ted Daus, an Assistant State Attorney with the Broward County State Attorney's Office in Fort Lauderdale, Florida. He lectures regularly all across the country to national canine organizations such as U.S.P.C.A, N.P.C.A, and N.A.P.W.D.A. Most recently Ted was counsel of record for both United States Supreme Court K9 cases, Harris and Jardines, argued before the court on October 31st 2012. This class focused on legal updates as it pertains to K9 handlers in vehicle searches, court room testimony, record keeping and the most up to date case law as it pertains to the recent legalization of both medical and recreational marijuana cases throughout the court systems.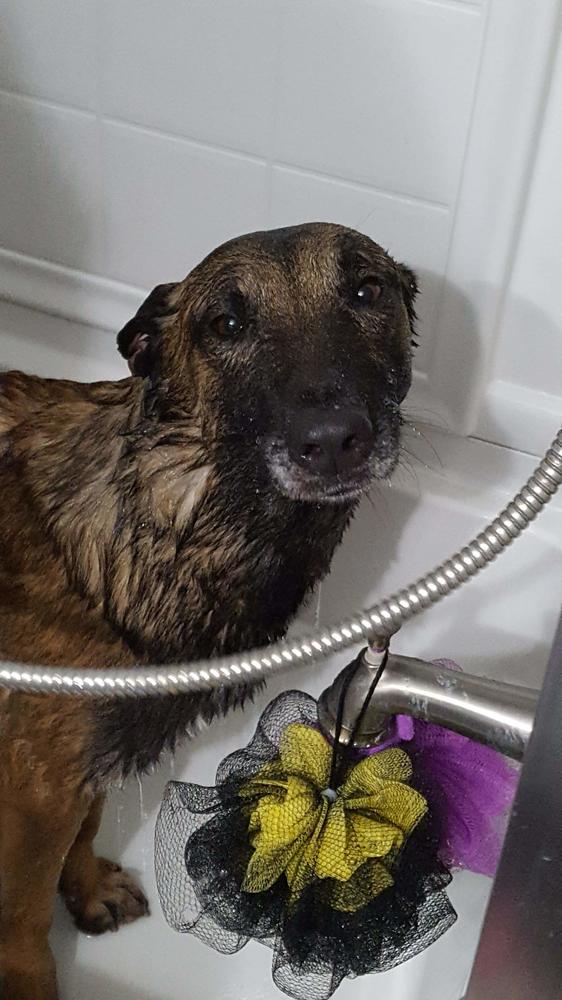 Deputy Leadbetter also attended "Court Room Testimony as it pertains to K9s", taught by Brad Smith who is retired from the West Covina Police Department in Southern California after 30 years of service. Brad is a graduate of the California P.O.S.T. Master Instructor Development Program (Class 5) where he designed and implemented a K9 SWAT and K9 Patrol Tactical School called S.K.I.D.D.S and CATS. This block of instruction was designed to inform a K9 handler the necessary skills he will need to build great criminal cases and investigation requirements to testify in court.
The last course attended was "Training for the Right Reasons" taught by Sgt. Jerry McClellan who is a Veteran of the United States Marine Corps and a current Patrol K9 Handler and trainer in Massachusetts. The class covered how animals learn and how we apply that to K9 training. The class addressed the question "are we training for what we may face or setting up our training in response to something that has already happened? "
While at conference Deputy Leadbetter got to meet with a lot of the manufacturers of the products that we and rely on such as Havis, K9 Tactical, Ray Allen, Working Dog Radio, Demanet, Dogtra and also some local Missouri companies Diamond Pet Food, Eukanuba.
There was over 1300 K9 handlers from all over the U.S and it was amazing training and great to network.
We appreciate the work Deputy Leadbetter and K-9 Zaki do and enjoy having both as part of our TEAM.
Sheriff Steve Cox