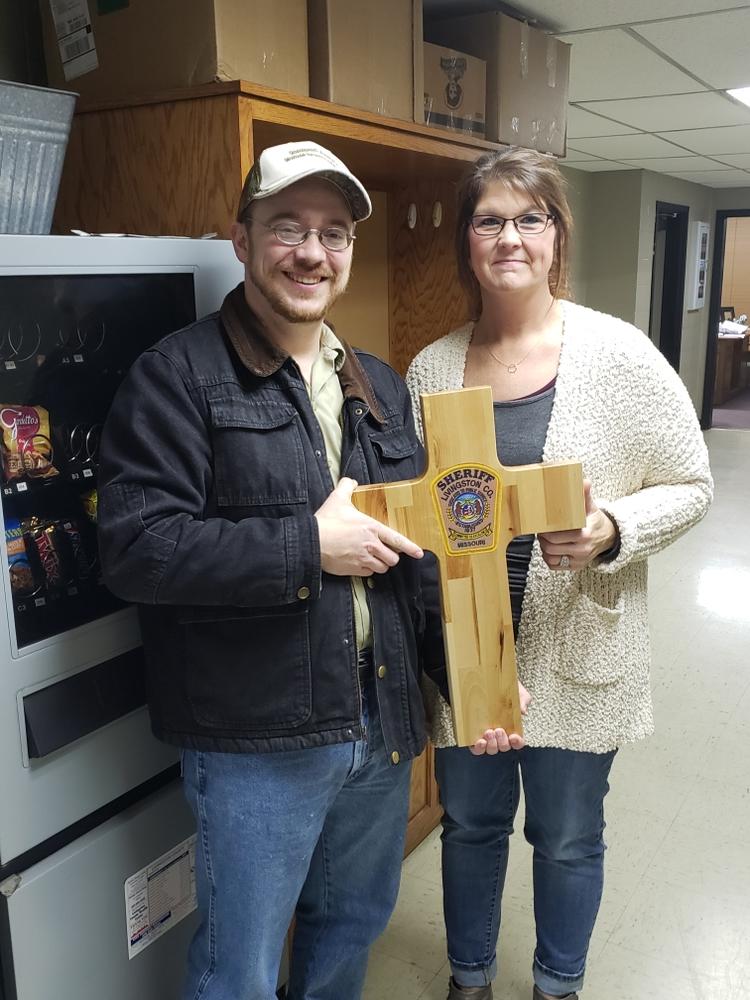 This morning Pastor Erik Hall with Faith Baptist Church in Utica made a wonderful breakfast for everyone at the LCSO! Pastor Hall delivered the hot meal consisting of Biscuits, Sausage Gravy, Bacon, Eggs and Grapes.
The photo is of Pastor Hall receiving a hand made gift from Captain Sindy Thomas and husband Steve Thomas, in appreciation for all their work and positive things they do for so many people including the LCSO!
Excellent job by all, great people, and very much appreciated by everyone here. Thank you.
Sheriff Steve Cox