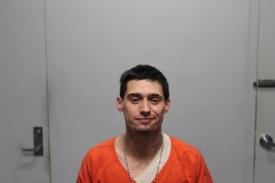 Livingston County Sheriff's Office has received notification from Probation/Parole Office that Nicholas Allen Duckworth, 27, was released from the Missouri Department of Corrections February 10, 2020. Mr. Duckworth reportedly will be residing in the 100 block of E. Second Street, Chillicothe, MO 64601.
LCSO and Missouri Probation/Parole Officers arrested Mr. Duckworth on January 21, 2020 on a Missouri Parole Warrant. LCSO transported Duckworth to DDRJ and he was then returned to the Missouri Department of Corrections on that parole warrant.
We do not have the information on what Mr. Duckworth reportedly did to violate parole, however we do know that he only served 21 days total on the parole warrant.
Sheriff Steve Cox