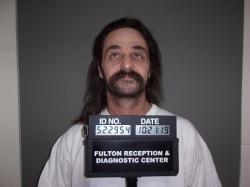 Mark D/ Newill
LCSO received notice today from the Missouri Department of Corrections of Felony Registration of the following:
Mark D. Newill, 50 will be residing in the 400 block of Clay Street, Chillicothe, MO. Mr. Newill is on probation for Terrorist Threat-2nd Degree from Callaway County, MO.
Note: This is public information for community educational and informational purposes.