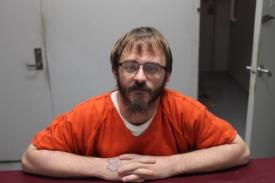 Vernon Hines 2019 booking photo
LCSO received notice today that Vernon W. Hines, 31, was released from the Missouri Department of Corrections on February 28, 2020. Mr. Hines was in DOC for 2 counts felony Possession of Controlled Substance. Date of crime was March 22, 2019.
Mr. Hines reports he will be living in the 17,000 block of Washington Street in Avalon, Livingston County, MO.
Sheriff Steve Cox