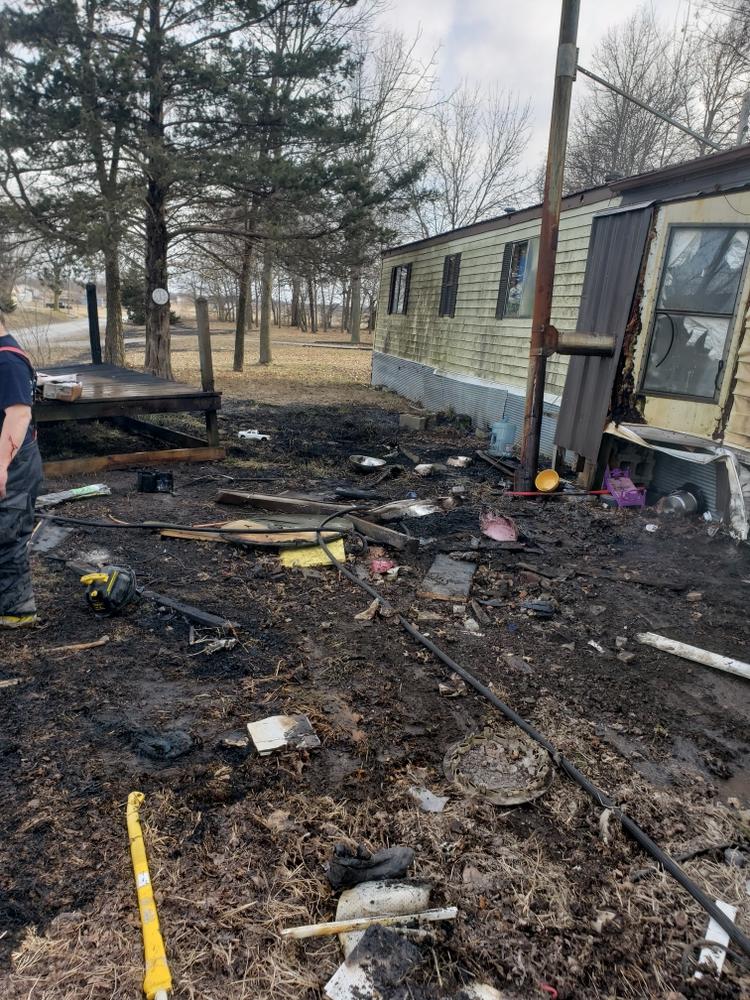 (Photo by Sheriff Cox)
Wednesday, March 04, 2020 about 4:40 p.m. Sheriff Steve Cox was in Wheeling and found where fire burning in a ditch on South State Street had gotten out of control and started trash on fire next to a single side trailer. The sheriff requested dispatch notify Wheeling Fire to respond. It was also determined no one was in the home at the time of the fire however there were multiple pets inside the residence.
The burning trash had spread to the front deck and east side of the home when a citizen came with his tractor and front loader showing the deck away from the home. Had that person not jumped in and helped the structure would have most likely been a total loss.
Wheeling Fire Department arrived shortly after the call and extinguished the blaze. Notification was made to the person that occupies the residence and assistance was given in attempting to locate some of the pets.
Great job by the citizen with the front loader and by Wheeling Fire Department!
Sheriff Steve Cox