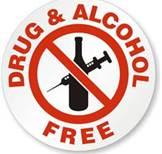 Around 1:30 a.m. on March 03, 2020 LCSO deputy reported seeing a vehicle on Highway 190 and U.S. 65 involved in lane violations and not consistently driving on the right side of the roadway.
Report shows deputy noticed a very strong odor of marijuana coming from interior of the vehicle and also a very small child in the car. Further investigation led to the arrest of Ashlee Mast, 18, Humphreys for alleged DWI-Drugs and the seizure of a small amount of marijuana and drug paraphernalia from the vehicle. Ms. Mast was processed and released on summons.
We encourage everyone to be sober when you operate a vehicle, this includes not using marijuana, other drugs, stimulants, and/or alcoholic beverage. Otherwise you endanger every person in your vehicle and on on or along the roadways you travel.
Additional investigation continues.
Sheriff Steve Cox
Note: Everyone is innocent unless and until proven guilty in a Court of law. An arrest, arrest warrant and/or incarceration is merely an allegation and nothing more.