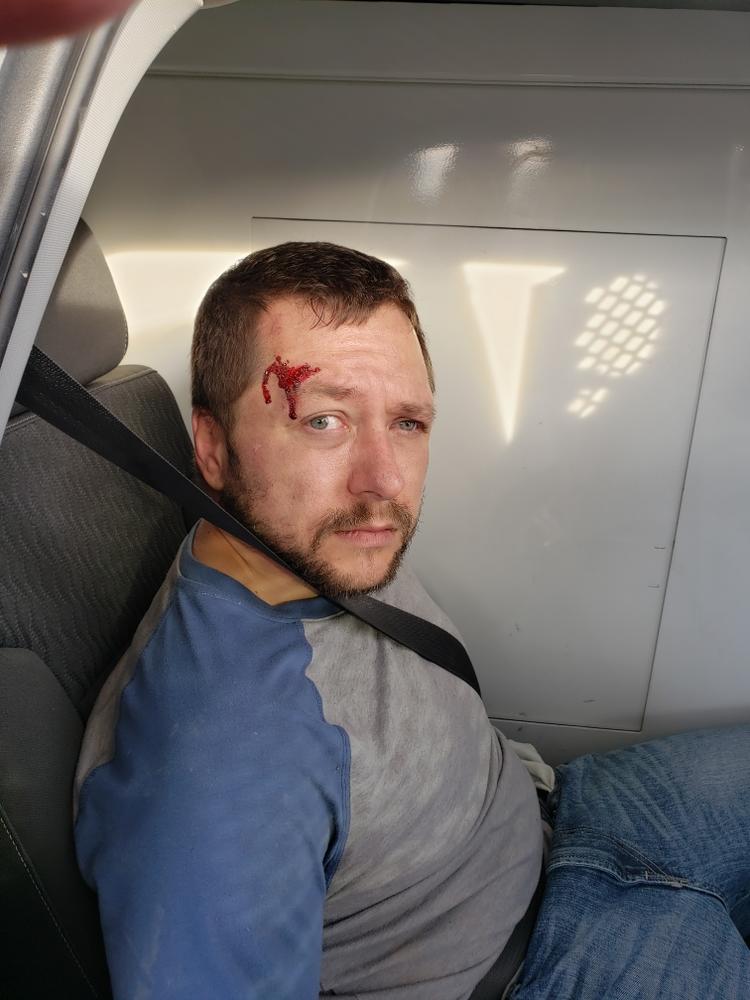 (Guilford arrest photo from 02-11-2020)
We originally shared the initial story on this the date it took place. This is an update:
On February 11, 2020 a reportedly wanted and violent felon in Linn County fled from the Linn County Sheriff's office and into Livingston County. That suspect evaded attempts to spike strip his vehicle tires by Livingston County Sheriff Deputy and the suspect was driving over 100 miles per hour on U.S. 36. The suspect driver was traveling west on U.S. 36 and crossed over into the on-coming traffic in the eastbound lanes and caused several vehicles to take evasive action to avoid collisions.
At one point the suspect driver was heading to U.S. 65 going the wrong way and head-on towards a school bus which caused the school bus driver to take evasive action to avoid collision and that bus had one or more children on board at that time.
Suspect was able to get to U.S. 65 and go south at extreme speeds and was observed tossing item(s) out of the vehicle he was driving while in Livingston County. Some evidence was recovered which supports at least one of those item(s) being tossed out was a baggie of methamphetamine. When suspect was arrested in Saline County there was reportedly methamphetamine found in the driver's seat that appeared to have been spilled.
Livingston County Prosecuting Attorney Adam Warren has filed class D felony of Endangering the Welfare of a Child-1st degree-1st offense and class E felony Tampering with Physical Evidence in a Felony against Matthew E. Guilford, 38, Brookfield. No bond was assigned to the warrant on case #20LV-CR00235.
Mr. Guilford remains incarcerated in the Macon County Jail on multiple Linn County charges from this incident.
Sheriff Steve Cox