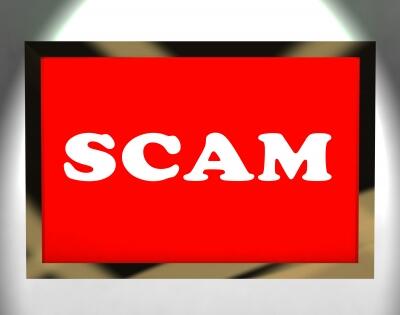 (photo courtesy Stuart Miles and freedigitalphotos.net)
Yesterday we gave information on our office social media about calls of a scammer calling area residents portraying to be a deputy with this office. The caller was telling the intended victim they had a warrant for their arrest and needed to take additional steps (involved sending money or buying cards and sending the numbers on those cards) to the caller.
We have learned the caller(s) have also been calling registered sex offenders in various counties telling them the same things including versions about DNA requirements and such. We have learned an area registered offender ended up getting cards and sending the information to these scammers and that person is out $6,000 which will never be recovered.
These callers are almost always outside of the United States, they spoof their number they are calling from to appear as if it is local or from the United States and they are nothing more than con artists trying to steal your money.
We also had several area residents calling upset they had received a similar call telling them they had a warrant and needed to send money now. If you have sent money you should report the crime to your local law enforcement agency. If you are not out money you can simply hang up on these creeps. Please understand you will not see your money again and these people cannot be located as they are in a foreign country.
Please stay informed and keep your money and identity safe.
Sheriff Steve Cox